Here's When ColourPop's Last Call Sale Ends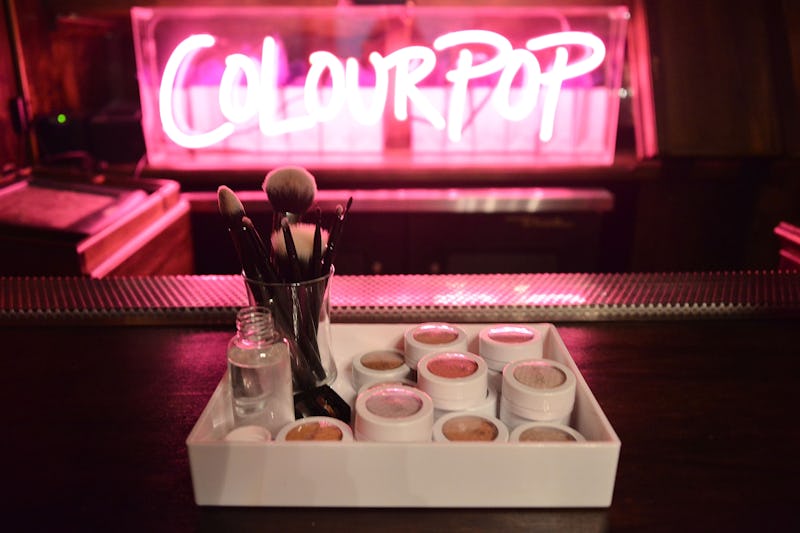 Araya Diaz/Getty Images Entertainment/Getty Images
ColourPop never slows down when it comes to launches. Thankfully for shoppers, that also means that they have sales pretty often too. To clear out space for brand new launches, ColourPop is having a Last Call Sale. Think 20 percent off of some of their best products that are about to leave for good. When does the Last Call Sale end, you ask? Let's just say that you don't have much longer to shop.
Just this year alone, ColourPop has launched Pressed Powders, multiple lip sets, and a bundle for KathleenLights' birthday. It looks like they're not stopping anytime soon either. The brand is having a 20 percent off sale, so you can stock up on all of your favorites. The only downfall is that these items are leaving the site forever.
As far as when the sale ends, there's no definite endpoint. The Last Call Sale is a while supplies last situation. Once these items are gone, they're gone for good. And there are tons of different items up for grabs. Basically, you should head over there right now and start shopping or you're going to miss out on these items. Some of the lippies, shadows, and sets are already sold out too.
Considering that there are over 100 products up for grabs, it looks like the brand is getting ready to roll out a whole lot more items. There is everything from lipstick and liner to eye liner and highlighter.
According to their Instagram, they're getting rid of all of their Super Shock Bronzers to get ready for a new formula as well. If you're a fan of them, you should probably stock up while you still can. The social media post says that they're coming out with Pressed Bronzers in their place.
They're also running a promo where you get a free Milli Pressed Pigment in honor of them hitting four million on Instagram. Basically, you'll get a whole lot for your buck this week, and you won't want to miss out.