Score Free Items When You Shop Kylie Cosmetics' Easter 2017 Sale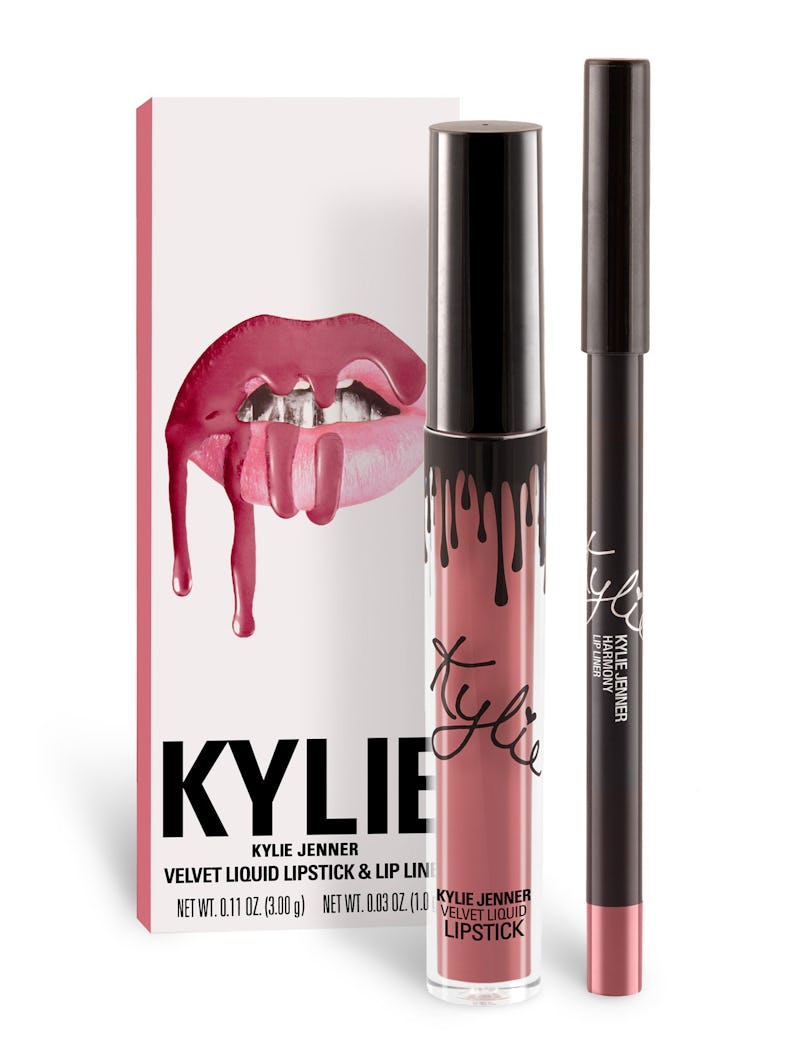 Courtesy Kylie Cosmetics
Hippity, hoppity, Easter's on its way! So, you know what that means, right? It's time to fill your beauty bags with all-new makeup items, just in time for spring! When does Kylie Cosmetics' Easter 2017 Sale end? This brand is giving you the chance to score freebies, in case the Easter Bunny doesn't deliver everything on your list.
According to the Kylie Cosmetics website, you'll get free products with a purchase of $25 or more when you shop through exactly 9:59 p.m. ET/6:59 p.m. PT on Apr. 16 or while supplies last. You can choose to get a liner, lip gloss or metallic lippie with your purchase, and the more you spend — the more makeup items you'll receive for free. For example, spend the minimum of $25, and you'll get one free goodie. Spend all the way up to $200, and you'll walk away with eight lip products at no extra cost to you. Not a bad deal, huh?
Kylie Jenner loves the holidays, and has gone all out for Christmas and Valentine's Day in the past. So, it's no surprise that she's giving her fans something a little extra special in honor of Easter. There are select shades to choose from, so you have somewhat of a say in which lippies you'll receive, but the options are only available while supplies last. Act quickly to make sure you get your favorite hues before the promo expires!
Glosses, metals and liners are sure to help you upgrade your beauty routine. Jenner delivers, yet again!
Check out the list of options you'll have to choose from. They're all pretty amazing, honestly. Can't pick only one that you'll want? Spend more on the Kylie Cosmetics site, and you'll have even more goodies sent straight to your door!
You have until Apr. 16 to take advantage of this offer, unless items sell out before then. As usual with this brand, the sooner you shop, the better.
Fans are eager to cop free items this spring. The timing for the sale really couldn't be more perfect.
Velvet Lip Kit in Harmony, $27, Kylie Cosmetics
Of course, you've got to spend a bit of money before you can score makeup for no extra fee, but that definitely won't be difficult to do. Why not give this new velvet formula a try this season? Add it to your cart, and you'll be eligible for one free item.
Virginity Blush, $20, Kylie Cosmetics
Sweep some color on your cheeks with Kylie Cosmetics' recently launched blushes. If you've been looking for an excuse to give these a try, this sale is just as good a reason as any!
Kylighter in French Vanilla, $22, Kylie Cosmetics
You might as well scoop up some Kylighter while you're shopping cheek products. This shade is sure to help you shine all season long.
Savings opportunities like these don't come around often, so make sure you head to the Kylie Cosmetics website to rack up on seasonal beauty offerings!