Gird Your Loins — 'Poldark' Season 4 Is Nearly Upon Us & You Can Expect Fireworks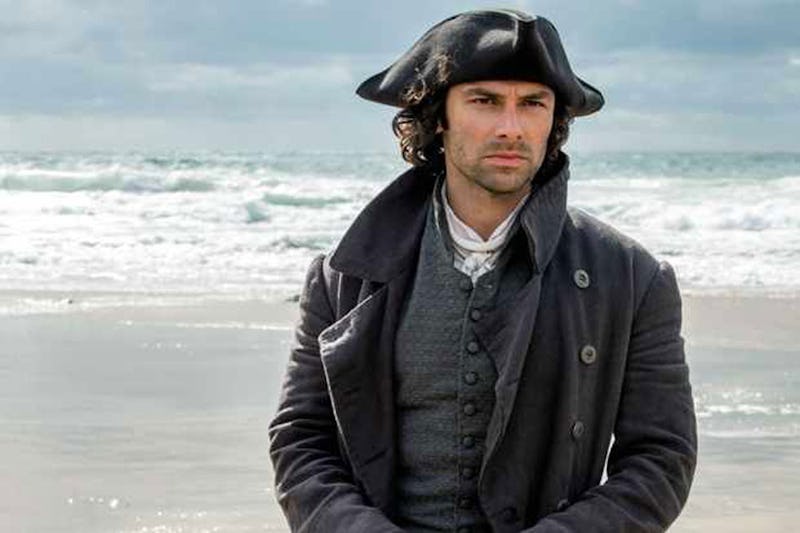 BBC
Aidan Turner fans are starting to grow impatient. It's been a while since he was last on our screens and quite frankly, it's about time the BBC announced when Poldark Season 4 will begin. After an explosive end to the last series, it's set to make a return to our tellies at some point this summer — and the hype is getting unreal. Urgh. Hurry up, already.
If the finer points of Season 3 are tucked away in the back of your memory, allow me to give you a refresher. It all kicked off during the season finale when things between Ross Poldark (Turner) and his wife Demelza (Eleanor Tomlinson) became less like happy families, and more like The Affair. After an entire series of being on the rocks, their marriage took a turn for the worse when Demelza fell for the charms of young Hugh Armitage (Josh Whitehouse) — which, in her defence, was very hard not to — and cheated on her husband.
Meanwhile Ross' career was on the rise as he finally decided to embrace his duties as "a natural born leader" and become a politician, much to Sir Francis' delight. But as he heads to Westminster to take down the nasty George Warleggan (Jack Farthing), what consequences could this have for his marriage?
Fans will find out when the series returns to BBC Two between "late spring" and "early summer," producers have told The Express. Last year, Season 3 debuted on June 11, so an announcement confirming the exact date is expected any day now. But one thing we do know for sure is that a fifth season is also on the way. "Definitely we're going to do Season 5, we're going to shoot the fifth one," Turner recently revealed to the Radio Times. "After that, I don't know. We'll have to see how it all goes, but definitely for five. It's kind of one step at a time."
In terms of characters, we may have lost Aunt Agatha (Caroline Blakiston) and Captain Henshawe (John Hollingworth) last series, but all of our other faves including Turner, Tomlinson, Farthing, and Gabriella Wilde will all be making a comeback as their respective characters. As for newbies, there will be a few of those to look out for as well.
The Thick of It star Rebecca Front will be joining the cast as new baddie Lady Whitworth. Christian Brassington, who plays her on-screen son, Osborne Whitworth, shared a sneak peak of his new co-star in her full costume on Twitter recently, teasing the return of the show.
The new season will also introduce Monk Adderley, a new villain played by Max Bennett.
Poldark writer Debbie Horsfield also told Radio Times that we should be expecting more throughout the season, saying: "We will meet real characters, like [Prime Minister] William Pitt and [anti-slavery campaigner] William Wilberforce."
When it comes to the plot, Horsfield added: "There are some wonderful affirming storylines and some utterly tragic ones coming up." But what exactly will those storylines be?
While the creators have remained very tight-lipped, we do know that parts of the show will be filmed in London as Ross heads to Westminster to battle it out with George Warleggan. "[Ross] does take George's seat — he beats George," Horsfield told Radio Times. "He's not desperate to head off to Westminster, but a catastrophic happening in episode one of series four makes him realise that in order to have the power to effect any change, he needs to get out of his comfort zone."
As for his marriage, Ross and Demelza are set to be in a much better place according to the short teaser clip released via BBC One's Twitter account on Valentine's Day. Although that might all change if he finds out about her infidelity. "They might start off a bit rocky and they might try to figure things out," Turner told Radio Times. "It's a very real relationship, these things can happen in a marriage." However, Horsfield explained to Digital Spy that there would still be some tough times ahead for the couple.
Fans can also expect to see another time jump this season which results in Harry Marcus — who won fans over as the charming Geoffrey Charles in Season 3 — being replaced with Louis Davison (son of Peter Davison) as an older version of the character.
While there is no official trailer yet for Season 4, we have a feeling it'll drop any minute now, so stay tuned.