Why A Little Backstage Controversy Couldn't Bring 'Power' Down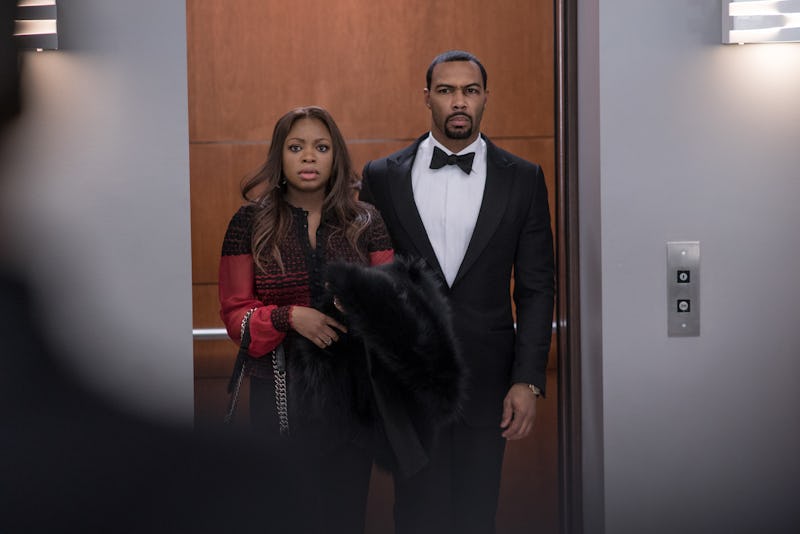 Starz
Starz's stalwart drama Power closes out Season 4 on Sept. 3, and it's sure to end on some kind of dramatic cliffhanger that leaves fans wanting more. But those fans can breathe a sigh of relief. Because back in 2016, TVLine reported that Power was renewed for Seasons 4 and 5 by Starz, so it's not a question of "if," but rather when it will return.
Consistently throughout all four seasons, new episodes of Power have started airing in the summer, either in June or July. So when 2018 rolls around, that's likely to be when Season 5 premieres. Why fix something that isn't broken?
Though its immediately future seems to be sound, the show experienced some online controversy this year. TV Guide reported that star and executive producer 50 Cent criticized the way the network treated the drama series in an Instagram post that has since been deleted. In an interview with Entertainment Weekly, creator Courtney A. Kemp discussed how a denied request for more episodes from Starz caused the writers room to sacrifice and/or speed up certain storylines. The season was conceived from a story perspective as 12 episodes, but the network apparently wouldn't budge from the traditional 10.
In addition, while viewership is at an all-time high, several episodes were illegally leaked ahead of time, according to Deadline. What is it with Sunday shows and hackers? Game of Thrones, which was the competition for Power ratings-wise throughout most of the Starz series' fourth season, also experienced leaks in 2017.
Lucky for fans of the show, none of this should affect whether or not Power comes back, as the Season 5 renewal has already been locked down. Even the official Twitter account is promising individual viewers that there will be a Power Season 5 for sure.
Perhaps it will be a slightly different show at that time, as a recent deluge of character deaths might make way for new cast members. There's also still several months of waiting until Power returns, but definitely count on it to be part of your summer entertainment plan, as it probably has been for the last few years.