Cheryl Just Teased Her Very Personal New Music On Instagram & It's A Total BOP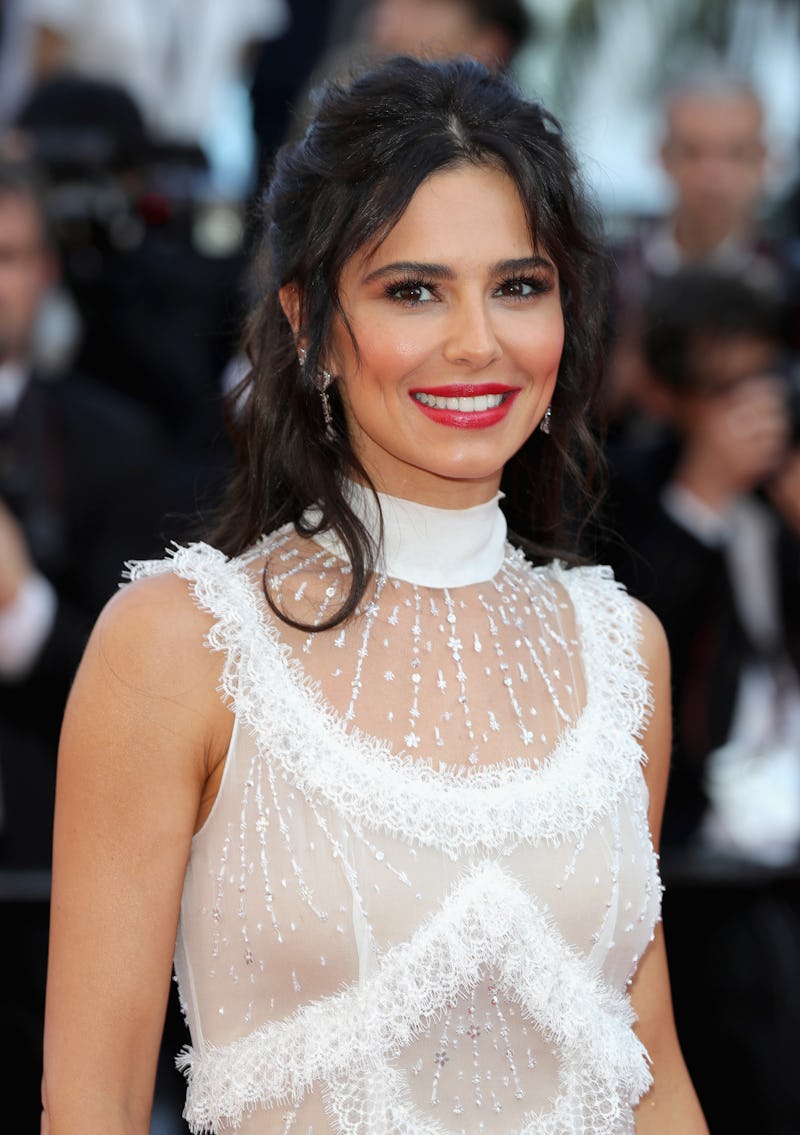 Andreas Rentz/Getty Images Entertainment/Getty Images
First, Cheryl wiped clean her Instagram, leaving her profile empty but for the hashtag #LoveMadeMeDoIt. Then, reports began to circulate that she'd be making a return to The X Factor, performing her upcoming new single on a Sunday results show. And today, she posted a seven-second teaser clip of her impending single, "Love Made Me Do It," to her newly refreshed Instagram, which has accrued over 30,000 likes at the time of writing. So when is Cheryl's new music out, and what can fans expect from the singer's comeback?
It seems pretty safe to assume that Cheryl's first single since 2015's "Only Human" will drop this Friday, November 9 — after all, the date "09.11.2018" is in the caption of her Instagram post. And it's probable the music video will launch at the same time, since she's teased it today. From the short teaser clip, it looks like the video will foreground Cheryl's dancing prowess. The single's no ballad, either, but rather an up-tempo pop track.
Cheryl drummed up anticipation for the release by wiping her Instagram clean, as the Metro reports. And yesterday, she signalled her nervousness by tweeting a host of butterfly emojis, subsequently telling a fan, "Have lots of them in my tummy." The Daily Star also reported yesterday that Cheryl would be performing on the X Factor — specifically, the Sunday, November 18 results show (that's a week on Sunday). An anonymous source told the paper, "After whispers Cheryl could snub Simon [Cowell] in favour of a performance on Strictly Come Dancing, getting Cheryl's comeback is a massive coup for ITV."
She's reportedly got another November gig lined up, too: according to Metro, she'll perform at Manchester Arena on November 25, as part of the Hits Radio Live event. Also on the bill? Little Mix, Ellie Goulding, Mabel, Zara Larsson, Rak-Su, The Vamps, and James Hype.
What can fans expect from the album to follow the single, Cheryl's first album in four years? According to Official Charts, the singer worked with producer Naughty Boy on the album — and co-wrote every song with Girls Aloud bandmate Nicola Roberts. At the start of October, Roberts told Metro that the album was finished, saying, "I started writing for her the end of last year and we spent predominantly the first seven months doing it together, but we are done."
"I'm really excited for her. I feel like she's in a great place musically and because we've written everything together it feels so authentic to her," Roberts continued. "You can hear lyrically everything in the music. I feel really excited she's been in control of her records this time and we're both really proud of the record we've made for her."
A topic guaranteed to come up in the album, Roberts confirmed, is Cheryl's split from Liam Payne, which the pair announced in July. "It's a thing for her to talk about, and it's something I'm sure she'll explain in due course," Roberts told Metro. With no album release date as of yet, it looks as though fans will have to wait a little longer to hear exactly what Cheryl has to say.