Why Gina Haspel's Confirmation Hearing Could Be A Real Showdown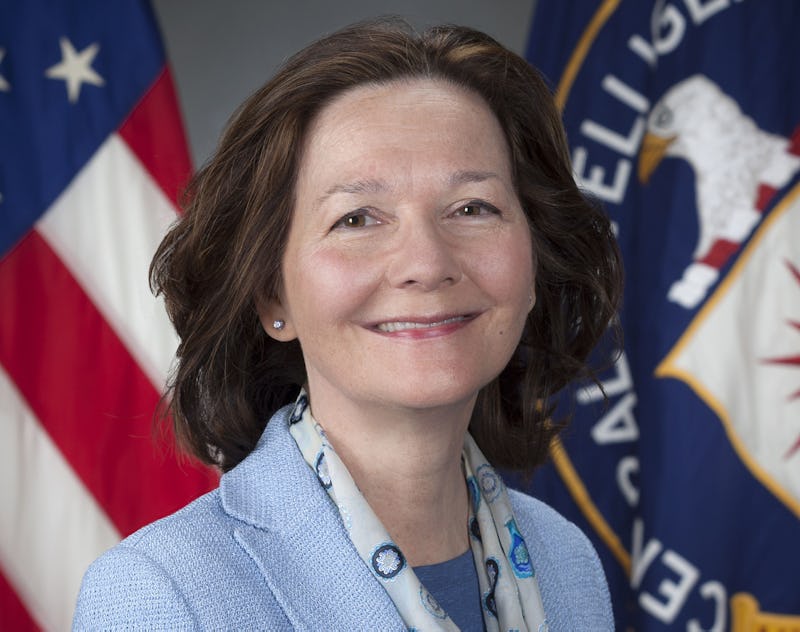 Uncredited/AP/REX/Shutterstock
Another week in the Trump administration, another important hearing for you to watch. This time, it's the Senate confirmation hearing for Donald Trump's nominee for CIA director. You might want to clear your schedule for when Gina Haspel's confirmation hearing begins, because it promises to be an interesting event.
C-SPAN3 is broadcasting the hearing, which is Wednesday morning at 9 a.m. ET, but it might also be aired on national cable networks, too, because of everything that's led up to it. When Trump first nominated Haspel for the position of CIA director to replace Mike Pompeo (whom he had nominated to be the new secretary of state), her 33 years of CIA experience and the fact that she could be the first woman in the role wasn't even the biggest news surrounding her nomination. Instead, what moved directly to the forefront of the conversation was the time she spent overseeing one of the CIA's secret "black site" prisons, The Washington Post reported, where U.S. officials carried out waterboarding and other "enhanced interrogation" methods that have often been called torture.
Most recently, The Washington Post has reported that Haspel offered to withdraw as the CIA director nominee because it's unclear whether the Senate will confirm her, considering her past. President Trump, however, backed her nomination in a tweet on Monday morning.
"My highly respected nominee for CIA Director, Gina Haspel, has come under fire because she was too tough on Terrorists [sic]," Trump wrote on Twitter. "Think of that, in these very dangerous times, we have the most qualified person, a woman, who Democrats want OUT because she is too tough on terror. Win Gina!"
The phrase "too tough on terrorists," however, whitewashes Haspel's history at the CIA. Not only did she head up one of these prisons and oversee the waterboarding of suspects, but she was also involved in the destruction of tapes showing that waterboarding, as CNN described. CNN also reported in April, though, that the CIA had released a memo saying that Haspel was not responsible for the tapes' destruction.
According to Vox, though, the United States faced a lot of deserved criticism for running these prisons at all, because of the human rights violations that took place there. Many Democrats on the Senate are opposed to Haspel's nomination, NPR reports, because of her association with the CIA's torture program, which the CIA has not fully reckoned with.
According to NPR, those in the CIA who have worked alongside Haspel or supervised her fully support her nomination. "Gina will bring to the table a personal and granular knowledge of what it's like to be an operator, to go down the dark alley and meet a source," former Director of Clandestine Services Frank Archibald told NPR.
"Those who know the true Gina Haspel — who worked with her, who served with her, who helped her confront terrorism, Russia and countless other threats to our nation — they almost uniformly support her," CIA spokesman Ryan Trapani said, also speaking with NPR. "When the American people finally have a chance to see the true Gina Haspel on Wednesday, they will understand why she is so admired and why she is and will be a great leader for this agency."
Haspel, then, will enter her Wednesday confirmation hearing unsure of how it will turn out. It all hinges on the slim balance of power in the Senate, which tilts toward the Republicans at 51-49, but which is even tighter because Republican Sen. John McCain is undergoing cancer treatment and therefore absent. Whichever way it turns out, though, the senators are sure to throw some very difficult questions Haspel's way.