Get Ready To Shop Even More JJD-Designed Swimwear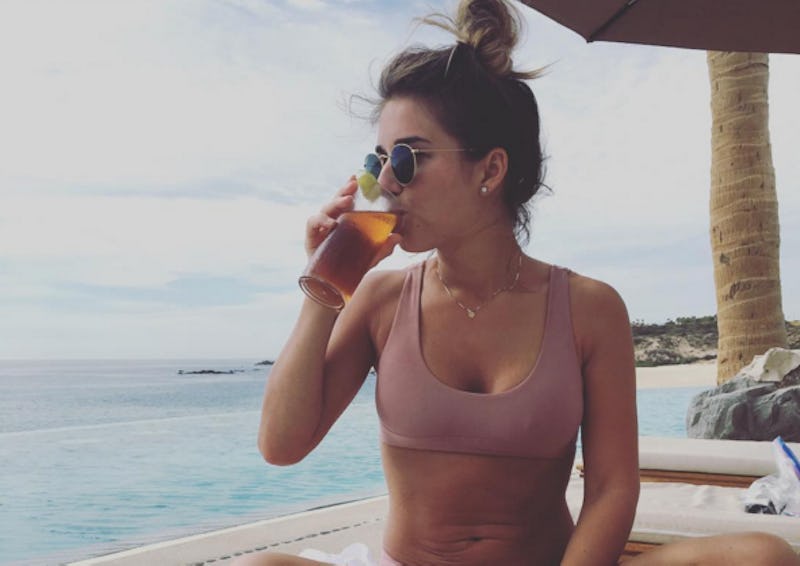 jessiejamesdecker/Instagram
I don't know about you but I'm more than ready for summer to get here. Snow's great at Christmas time, but now that it's January, it's just not cute anymore, you know what I mean? If you're daydreaming of sun-bathing, too, then you need to find out when Jessie James Decker's swim range for Kittenish is coming out. Because seriously, these suits are begging to be found on you, lying on a beach somewhere.
This isn't the first time JJD's created super fashionable swim pieces. She teamed up with Australian brand Amore & Sorvete to release two seasons of bathing options including everything from sweet mommy and me pieces to sexy, body-baring bikinis. But, according to her Instagram, she's now going to design swimwear that will be apart of her very own Kittenish line. Based on the post, the collection will be available to shop soon, and I already can't wait to get my hands on them.
Decker's shown off two different styles on Instagram already, and both are pretty darn incredible, if you ask me. There's a orange-colored two-piece with side cut-outs as well as a dusty rose bikini that offers full-coverage and lots of comfort, by the looks of it!
Mood for life. Seriously, I wouldn't mind sipping tea in this suit all summer long!
And this piece? Y'all. I'm way too exctied for this line to debut.
She's giving all sorts of warm-weather-dressing inspo.
If this range is anywhere near as cute as the items she previously launched (which they really seem to be!), then you're in for the best summer of your life.
Because when JJD designs a bikini, she doesn't disappoint.
Stay tuned for more launch information, because you're not going to want to miss out on shopping these stunners as soon as they're available!