Cure Winter Blues With Lorac Cosmetics' Latest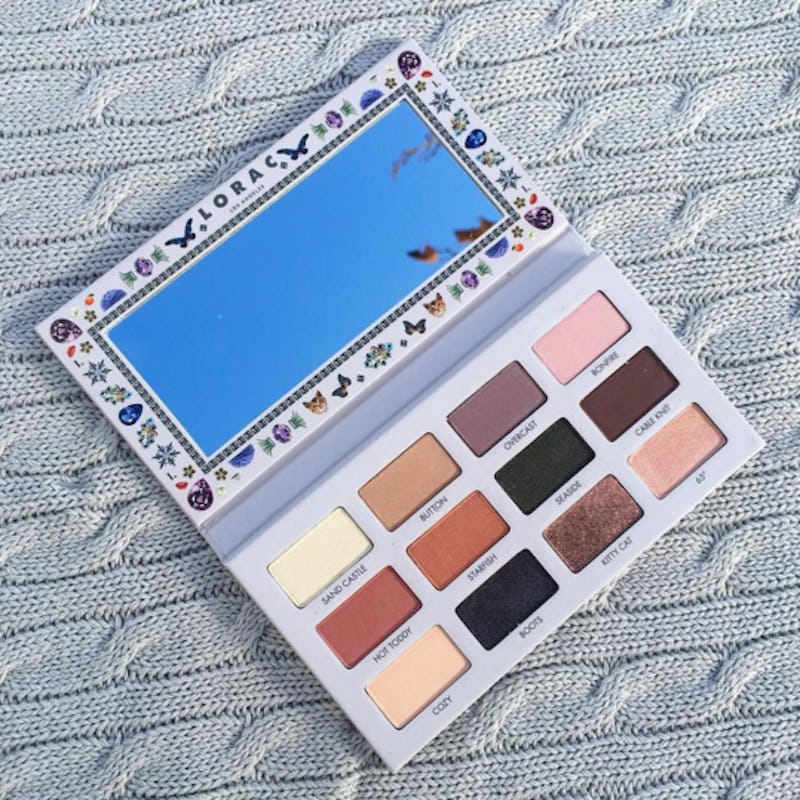 loraccosmetics/Instagram
If you're into the whole sweater vibe but prefer, like, 60 degree sweater weather as opposed to the "it's freezing outside" variety, then you're going to get along just fine with Lorac's latest product. This brand's found a way to sum up your "I wish I was on a beach somewhere" feels in the form of an eye shadow palette. When is Lorac Cosmetics' California Dreaming Palette coming out? You won't have to wait much longer to finally have makeup that suits your forever mood.
Lorac Cosmetics' California Dreaming, $30, Kohls
This item offers a little bit of everything. There are 12 different colors including blush tones, oranges, deep browns and pretty much all the shades you'd need to have the perfect beach-inspired makeup look year-round. The shade names are also completely amazing. You'll find names such as "Cable Knit," "65°" and "Starfish" scattered throughout. Seriously, it's enough to make your vacay-loving heart throb.
According to the brand's Instagram account, it will be available to shop on the Lorac Cosmetics website as soon as Jan. 19. So, mark your calendars because purchasing these shadows might be as close as you come to going on a getaway for a bit. But, don't fret, these hues will majorly subdue your wanderlust! Trust me, it's true.
This definitely has me dreaming of California on a winter's day...
The eye colors will pair perfectly with the California-inspired cheek range the brand's launching on the same day. Get ready for all of the West Coast beauty vibes you can handle!
An official price has yet to be announced, but similar products from the brand, such as the Unzipped Palette, retail for $42, so I'd expect California Dreaming to be in that ballpark if I were you!
Unzipped Palette, $42, Amazon
Get ready to make all of your wishing-for-summertime beauty dreams come true on Jan. 19!