Nordstrom's Anniversary Sale Is Almost Here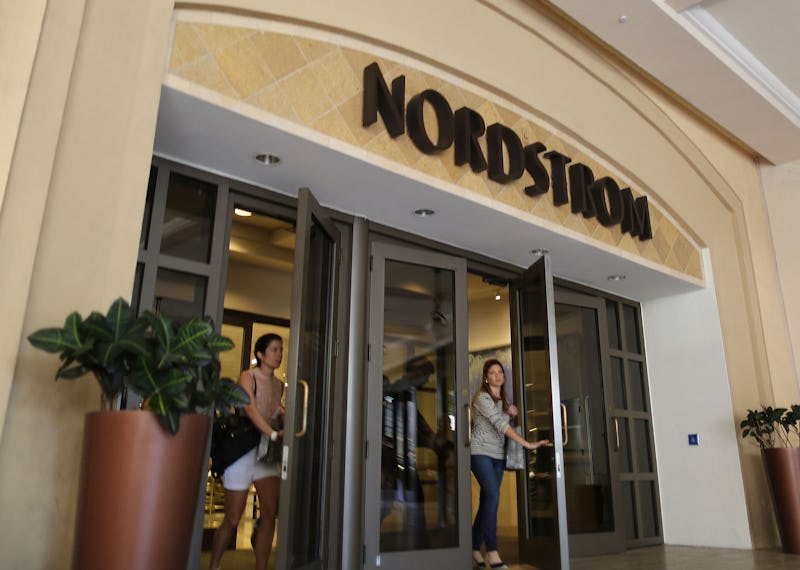 Joe Raedle/Getty Images News/Getty Images
Get your wallets ready, because the most wonderful time of the year it almost here. Nordstrom's Anniversary Sale is almost here, which means all the best fashion and beauty deals of the summer. Think of it as a two and a half week long Christmas in July. This year is bigger and better than ever too. Here's every single date that you need to remember, so you don't miss out on a single deal.
Before I jump into all the deets, here's the beauty breakdown. Every year, Nordstrom opens their in-store and virtual doors to hundreds of sales. I'm talking up to 70 percent some of the best fashion and beauty items. Of course, it's all while supplies last though, so the sooner you shop the better. Now that that's out of the way, let's get to the deets.
The Nordstrom Anniversary Sale will be July 21 through August 6. If you can't wait, you'll be happy to know that the pre-sale event starts on July 13. Just remember that the prices go up on Aug. 7.
Call your friends and cancel all of your other plans, because there are enough sale items to keep you occupied for the full two and a half weeks. Nordstrom already has their preview catalog up on their website, and you won't believe the amazing deals. There's everything from Rag & Bone at half off to the hottest summer shoes and even some cold-weather items as well.
But don't think that it's just all about the fashion items. There's major beauty sales going on as well. In fact, they're so big, that Nordstrom has a separate part of the site for the announcement. According to the website, the Beauty Glam-Out is going on the same time as the Nordstrom Anniversary Sale and offers a new highlighted deal every day. The event starts with MAC Cosmetics and ends with Dior and Laura Mercier.
How do you prepare for a sale this size, you ask? Well, Nordstrom has an idea. According to the website, if you sign up for the store credit card by July 9, you'll get a free $20 to use during the sale. Stop what you're doing and go apply, because there's never been a better time.
Mark all the dates on your calendar, because this is one sale that you won't want to miss. Everything if first come first serve, so you don't want to wait too long to shop. In a blink of an eye what you want could be gone.