This New Film Is Almost An 'Inbetweeners' Reunion & It's Coming Sooner Than You Think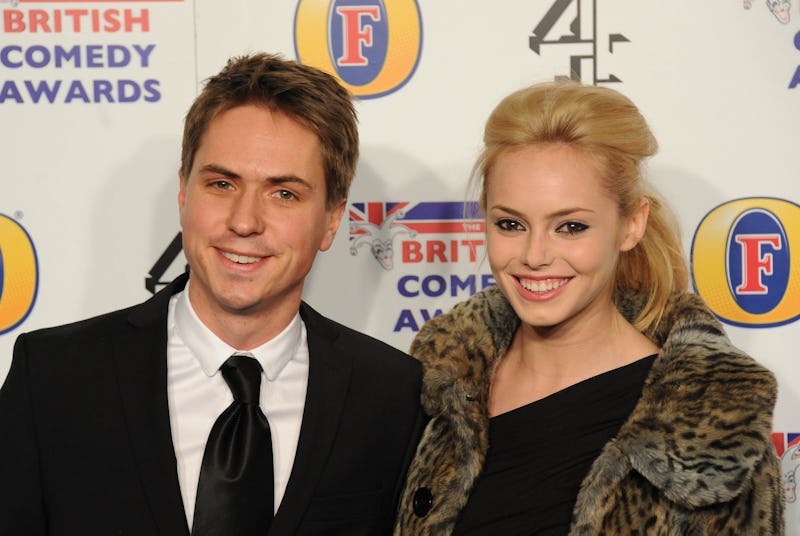 Stuart C. Wilson/Getty Images Entertainment/Getty Images
Since the Rudge Park boys shuffled off our screens for good back in 2014, there's been an Inbetweeners-shaped hole in my viewing schedule. And it looks to stay that way as, according to the cast, chances of a reunion are remote. But there is a glimmer of good news for fans of the Channel 4 series — there's a film coming, called The Festival, that's practically an Inbetweeners reunion. Well, kind of. So when is The Festival released in the UK?
First things first — the facts. Fans recently learned that some of the cast are getting together for a new film which recreates the comedy gold that made the original series so completely watchable. This time, instead of a sixth form college, a lads holiday, or a gap year in Australia, it follows a group of friends as they head to a music festival. Think the Inbetweeners at Glastonbury, and you'll get the idea
Inbetweeners creators Iain Morris and Damon Beesley are producing the film, and it stars Joe Thomas (who played Simon) as the hapless Nick, who goes to a festival, hoping to take his mind off his recent, unexpected break-up. It also features Hannah Tointon, who played Tara Brown in the original C4 Inbetweeners series. All that's missing is Neil, Jay, and Will. Check out the trailer here:
So what's the film all about? After a post break-up meltdown at his graduation, Nick's mates decide he could do with cheering up and convince him to go along to a three-day festival where they hope he'll forget all about his ex.
But unfortunately, things don't quite go to plan and the trailer hints at a fair few festival-related dramas for Nick, including a dodgy nipple piercing, waking up in a stranger's car wearing pink leggings, endless mud, and getting weed on in the crowd. Not quite as glam as Coachella then.
Former Inbetweeners stars aren't the only recognisable faces viewers can expect to see pop up in the film. Nick Frost, Noel Fielding, and Jemaine Clement of Flight of the Conchords fame all have cameos in the film. It looks like Clements might even play Nick's dad, which I reckon would make for seriously hilarious viewing. Meanwhile, fans of Netflix hit series Love will recognise Claudia O'Doherty, who portrays Amy in the film. She's Nick and his best friend Shane (Hammed Animashaun)'s guide to the hedonistic festival way of life.
Producer Iain Morris explained that he'd chosen festivals as the subject for the film as they're a "British rite of passage" just like "lads' holidays" or "backpacking".
"I'm delighted to be making this film with my Inbetweeners partners Film4 and Entertainment," he said in a statement. "Going to a music festival is a quintessential British rite of passage just like a lads' holiday or backpacking, so it seemed like a natural fit for me to try and find the humour and fun in festivals."
Fudge Park, the production company Morris runs with Beesley, will be hoping that The Festival can prove as popular as the original Inbetweeners series and the two subsequent films, both of which were box office smashes, with the first enjoying the biggest opening weekend ever achieved by a UK comedy, and the second setting the record for the biggest opening day at the box office for a live-action UK comedy.
Just like the Inbetweeners, Channel 4 is involved with the making of the movie, with Film4 director Daniel Battsek, commenting: "Film4 are delighted to be working with Fudge Park and Entertainment again for the first time since the phenomenally successful Inbetweeners movies. We're confident Iain and the rest of the team will produce another very funny and very commercial feature film."
Well if the trailer is anything to go by, they've done just that, and I for one can't wait to watch.
The Festival arrives in UK cinemas on August 17.