Target X SUGARFIX By Baublebar Will Make You Swoon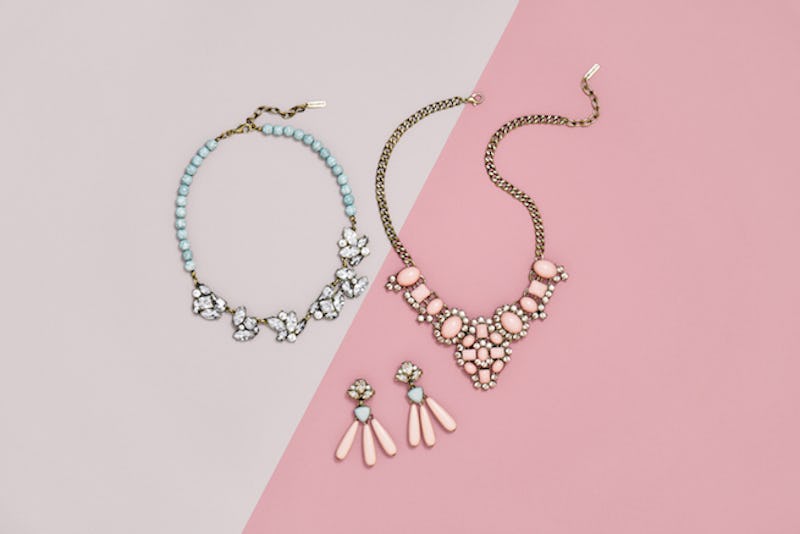 Courtesy Target
Target-shopping is already at least a weekly indulgence for plenty of us, but now the retailer's giving us even more to love — just in time for Valentine's Day. When is the Target X SUGARFIX by Baublebar collaboration coming out? Get ready to treat yourself to gorgeous neck candy! Does this duo know the way to your heart or what?!
According to a statement released by the retailer, the line-up will be available online and in over 900 Target stores starting Jan. 31. The range will contain more than 180 styles of earrings, necklaces and tons of gorgeous baubles you'll be dying to get your hands on. According to Baublebar Co-Founder Daniella Yacobovsky, the name of the collection, "is about treating yourself to something special every day. We named the line SUGARFIX by BaubleBar as an homage to that familiar giddy rush we all experience when we treat ourselves to small indulgences," she said in a press release. So, who's ready to celebrate every day with a new jewel or two? Well, I certainly don't mind if I do!
This is exactly the type of collection that will allow for plenty of those little indulgences, too. According to Refinery29, this collab isn't just a one-time thing, instead, new collections will be released every month, in a more ongoing kind of partnership. Prepare to fall in love with what this collaboration has to offer once you see it.
Statement necklaces are back, baby!
Bold pops of color will help you easily transition your wardrobe this spring.
You can find everything from minimal metallics to statement-making pieces in the line.
Because sometimes you're in the mood to layer lots of pieces together, and sometimes you need just one item that speaks for itself.
Subtle pastels fill the collection.
But, you'll also find more edgy styles in play, here, too. Trust me. No matter what — there's something to suit you!
When Target teams up with Baublebar, dreams really do come true.