Here Are The Recent Updates That 'Making a Murderer' Part 2 Could Cover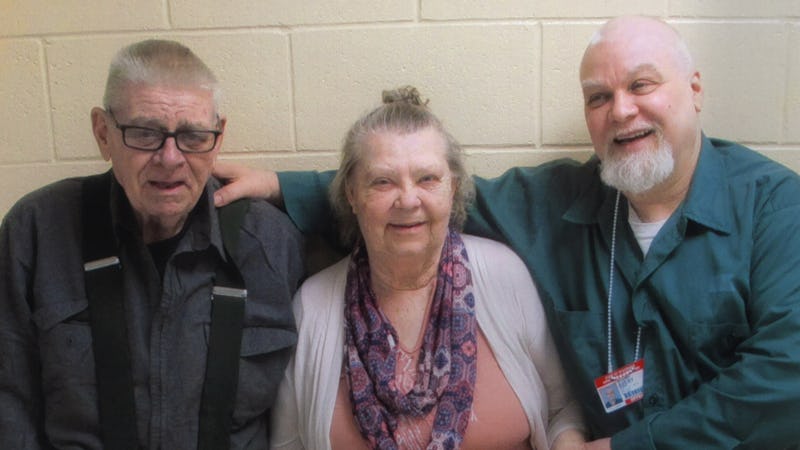 Netflix
When the true crime docuseries Making a Murderer launched on Netflix in 2015, it quickly became a phenomenon. Audiences everywhere were horrified and enthralled by the case of Steven Avery, a man wrongfully convicted of a 1985 rape who served 18 years in prison before being exonerated by DNA evidence, only to be arrested and convicted for another crime, the 2005 murder of Teresa Halbach, per the Innocence Project. But though Avery was convicted and remains in jail, his story is far from over. Making a Murderer Part 2 is set to premiere on Netflix on Oct. 19, and fans will likely be wondering what they've missed since 2015. So when was Making a Murderer Season 2 filmed?
It seems likely that documentarians Laura Ricciardi and Moira Demos began filming the second installment in their hit docuseries sometime in 2016, as Netflix announced its renewal of the show in July of 2016, per Variety. And the first episodes of the new series focus heavily on Avery's new lawyer, Kathleen Zellner, who wasn't hired by Avery until January of 2016, according to The Wrap. So it seems very likely that Ricciardi and Demos began work on Making a Murderer Part 2 some time in 2016, after Zellner began renewed efforts to appeal Avery's conviction and set him free.
The new season will cover Avery and Dassey's post-conviction appeals process, and according to Demos, postproduction and production on the second installment ran simultaneously for almost three years, per Vanity Fair. Though that might seem like a long time to many people, it's nothing for Demos and Ricciardi. The first season reportedly took the filmmakers a decade to put together after they first began filming in 2005, according to The Daily Beast. And no wonder it did, considering the filmmakers had nearly 700 hours of tape to cut down into a ten-part docuseries, per the same report.
The Avery and Dassey's cases are complex, and the appeals process is as well. Part 2 of Making a Murderer seeks to pull back the curtain on the post-conviction legal process, highlighting each man's new legal teams as well as the impact their prolonged imprisonment has had on their families. Viewers will see Avery's new lawyer Zellner (who specializes in wrongful convictions and has overturned the convictions of 19 different defendants, according to her website) calling in various blood splatter experts and DNA scientists to aid her in conducting experiments to discover what might have really happened the night Teresa Halbach went missing.
They will also see Dassey's legal team, Laura Nirider and Steve Drizin of Northwestern Pritzker School of Law's Center on Wrongful Convictions of Youth, working to exonerate their client on the claim that his taped confession had been coerced by the interrogators. That appeal has gone all the way to the Supreme Court, which refused to hear the case in June of this year, according to Vulture. Though it's unclear if that development will have been too recent to appear in this season of Making a Murderer, the series will certainly cover the multiple attempts to overturn Dassey's conviction in 2016 and 2017.
"We thought it was an incredible opportunity to turn a lens on the post-conviction phase of the process — which is definitely a lesser-known phase of the process," Ricciardi told Vanity Fair of her and Demos' decision to continue filming after Part 1 had wrapped. "What Part 2 offers as well is a lot of unpacking of what really went on in the interrogation room," Demos said in the same interview. "What really went on and didn't go on at the trial. So it's an interesting way to have Part 1 incorporated into Part 2."
Demos and Ricciardi have spent more than a decade of their lives working to explore the nuances of the cases of Avery and Dassey, and examining how these cases might be more representative of how the United States criminal justice system operates than viewers might have initially believed. But that's nothing compared to the years that Avery and Dassey, whether they are innocent or guilty, have spent incarcerated.