ColourPop's Ultra Blotted Lip Is Super Popular, So Get It While You Can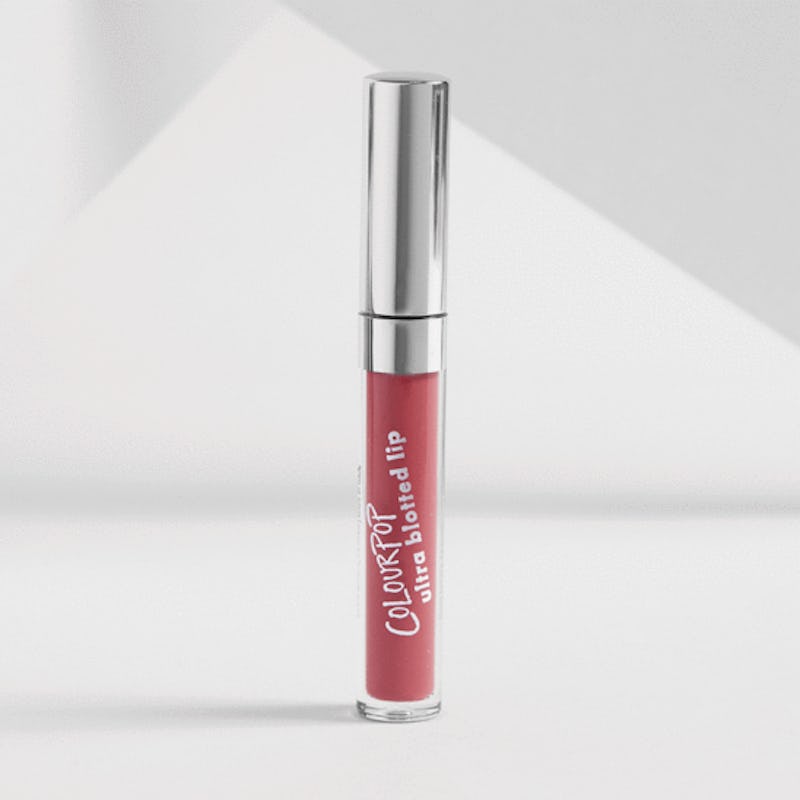 When ColourPop releases a new lippie — they do no wrong. They've pretty much nailed every single version they've come up with, and just when you think your lipstick collection is finally complete, they go and announce an entirely new formula. When will ColourPop's Ultra Blotted Lips restock? If you've been dying to get your hands on these subtle shades, the wait is almost over!
All eight colors of this new product have been out of stock on the brand's website for at least a few days now — I know first-hand from trying to purchase one myself and being unable to get one (the struggles is real). But, thankfully, these items will be available once again at exactly 1 p.m. ET/10 a.m. PT on Apr. 28, according to ColourPop's Twitter.
The Ultra Blotted Lip will give you what the brand is calling a "popsicle pout," which means it'll give sheer color payoff, but it'll be long-lasting and transfer proof, much like their Ultra Matte Lip formula. If that sounds like just the kind of thing you need for the summer season — join the club. These products sold out the first time they hit the site, and considering the fact that there's also a 20 percent off site-wide sale going on right now, I have a feeling they'll be gone quickly the second time around, too.
You know what to do! Head over to the ColourPop website, ASAP!
If you've fallen in love with these hues, now's your chance to get a hold of them.
The latest formula to come from the brand is just as covetable as all the rest.
Fans couldn't be more stoked for this news, and who could blame them?
Can't decide which color to add to your cart, seeing them swatched should definitely help. But trust me, it's going to be hard to choose only one favorite.
Ultra Blotted Lip in Doozy, $6, ColourPop Cosmetics
These are on sale for $4.80 during the 20 percent off sale, so might as well take advantage of the savings and grab a few of these pretty colors. This dusty rose shade, for example, is must-have.
Ultra Blotted Lip in Bit-O-Sunny, $6, ColourPop Cosmetics
A bright color more your thing? They've got a few of those to choose from, too.
There are plenty of shades to shop from the ColourPop Cosmetics website, so make sure you get the buying process started before they sell out again. It would really be a shame to miss out, so don't let that happen!