Here's How 'Memories Of The Alhambra' Fans Can Keep Up With The K-Drama On Netflix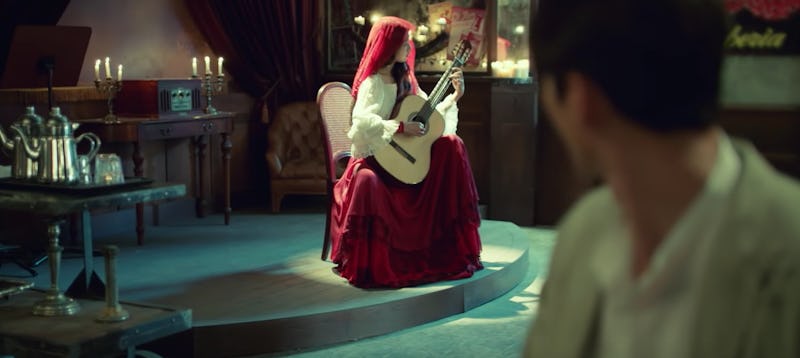 Screenshot/Youtube
Before people even had a name for the phenomenon for sitting down and watching as much of a television series at once in one sitting as possible, Netflix was changing the game by allowing users to stream full seasons of television without having to even leave the couch. However, Netflix subscribers hoping to consume all of Memories Of The Alhambra when it debuts on Netflix on December 1 may need to change their schedules, as only one episodes of the series will be available on its premiere date. Anyone wondering when more episodes of Memories Of The Alhambra will be on Netflix will have to wait for new episodes on a week-to-week basis.
Netflix announced in a press release that Memories will premiere new episodes in Asia and English-speaking territories an hour after the episodes premiere on Korean television. Netflix has made a name for itself by dropping entire seasons of original series all at once, but Memories Of The Alhambra is not getting the standard Netflix release, because it is not a standard Netflix show. Variety explains that the series was originally commissioned by Korean network TvN and produced by the prolific Korean production company Studio Dragon. Netflix is involved with the series primarily as an international distributor, but allowing the series' episodes to be placed on the platform one-at-a-time marks a trend in Netflix's distribution strategy.
Memories Of The Alhambra is the latest in a growing catalog of South Korean television that is finding an international audience, to the point where if you go to Netflix and search for TV genres, K-Drama pops up, differentiating Korean Dramas from the catch-all International genre page. Memories Of The Alhambra itself is a typical K-Drama set-up with a fantastical twist — the age-old story of boy meets girl, except boy is the CEO of an optical device company and girl is a hostel manager whose sister is a brilliant game designer who develops an alternate reality game so realistic that it starts to blur the line between the real world and the game world.
The atypical release model has been mirrored on Netflix by other K-dramas, including Life and Hymn Of Death, which premiered episodes on Netflix not long after their Korean broadcast. This approach allows Korean networks to get first-airing rights in their own county, while international fans don't have to wait for weeks or months to see new episodes and risk being spoiled. This method is similar to how Netflix releases popular American teen drama Riverdale in other territories which, as explained by Digital Spy, releases new episodes the day after they air in the United States.
While Netflix will almost certainly continue to release their own original series in batches, the fact that fans around the world can see Korean dramas the day after they premiere on Korean television is pretty amazing. Even a decade ago, being a fan of foreign television involved going through a lot of hoops just to watch one's favorite show and now one of the world's largest entertainment distribution platforms is hand-delivering freshly subtitled episodes right to your living room. Memories Of The Alhambra may not be dropping all at once, but the fact that American audiences are getting to see it so soon is a wonder in and of itself.