Florida Declares A State Of Emergency Over Tropical Storm Emily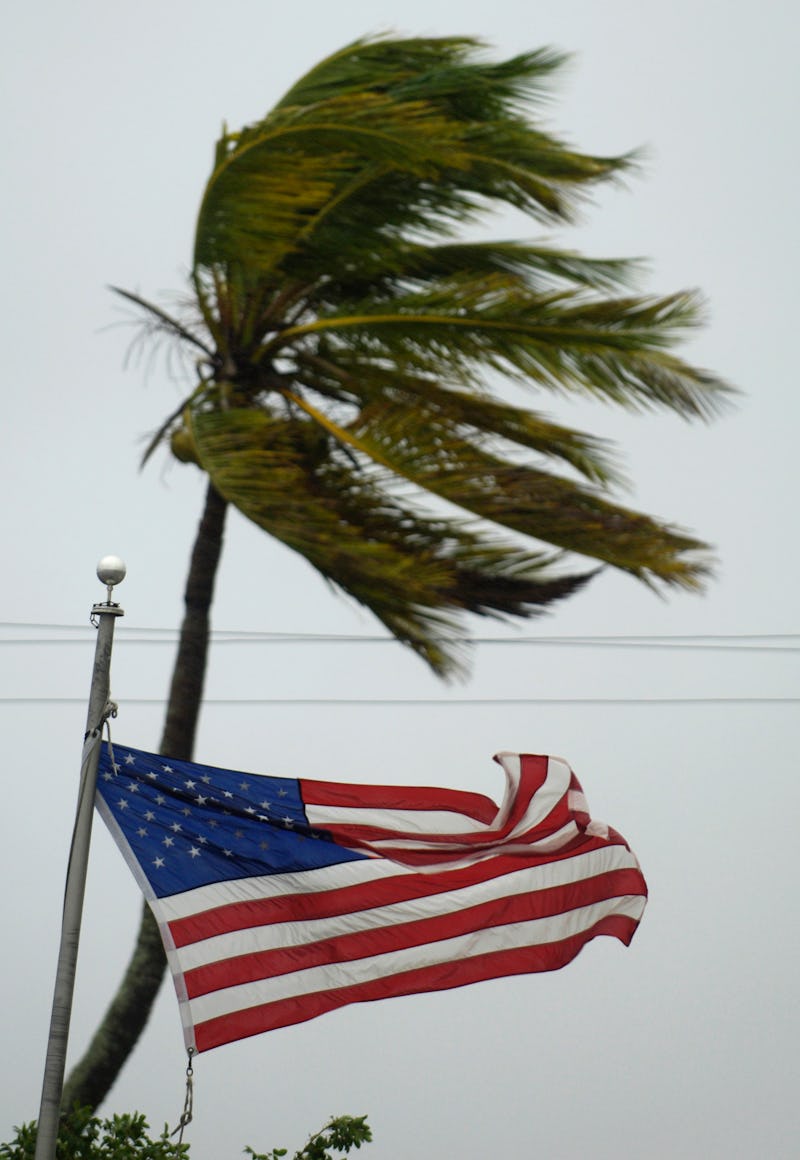 Stephen Morton/Getty Images News/Getty Images
Heavy rain and strong winds, along with potential flash floods, are expected to hit Florida as Tropical Storm Emily makes its way through the central and southern parts of the state over the following 24 hours, expected to make landfall in the late afternoon. According to the National Hurricane Center, the storm formed off the coast west of Tampa at roughly 8 a.m. Monday morning; Emily is expected to move inland later on in the day. A hurricane warning has been issued has been issued for Florida's west coast, specifically from Anclote River to Bonita Beach.
The NHC predicts that most of the potentially affected areas will receive between 1 to 2 inches of rainfall; some parts of the state's west coast might experience between 2 to 4 inches of rain. Forecasters estimated that Tampa and Naples could receive as much as 8 inches of rain.
By 11 a.m. local time, Emily had maintained a maximum sustained wind speed of 45 mph.
Florida Gov. Rick Scott went on to declare a state of emergency on Monday after receiving more information on the storm.
Earlier this morning, Tropical Depression Six was upgraded to Tropical Storm Emily and tropical storm warnings are currently in effect along Florida's west coast. Upon learning of this tropical system from the National Hurricane Center, the State of Florida immediately engaged to prepare for any potential storm impacts. I have declared a state of emergency across 31 counties to ensure that every community has the resources they need, and that state, regional and local agencies can easily work together to keep people prepared during Tropical Storm Emily.
The governor went on to urge his constituents to visit FLGetAPlan.com in anticipation of the storm.
The storm had already forced closings of the Skyway Bridge in Tampa Bay and the theme park Legoland Florida by early Monday morning. Meteorologist Mike Seidel of The Weather Channel, posted updates of the storm on Twitter, including one video showing a heavy buildup of rain near St. Pete Beach: "Huge truck spray CLOBBERS me in St. Pete Beach as Tropical Storm #Emily dumps heavy rain on most of Sun Coast."
Tropical Storm Emily is the fifth storm of the 2017 Atlantic hurricane season to warrant a name from the National Hurricane Center. While it was first spotted and monitored as Tropical Depression Six, in the span of two hours, winds had increased to a fast enough speed to warrant an upgrade.