The Biggest Surprise In This Week's 'Catfish' Episode Actually Happened Off-Screen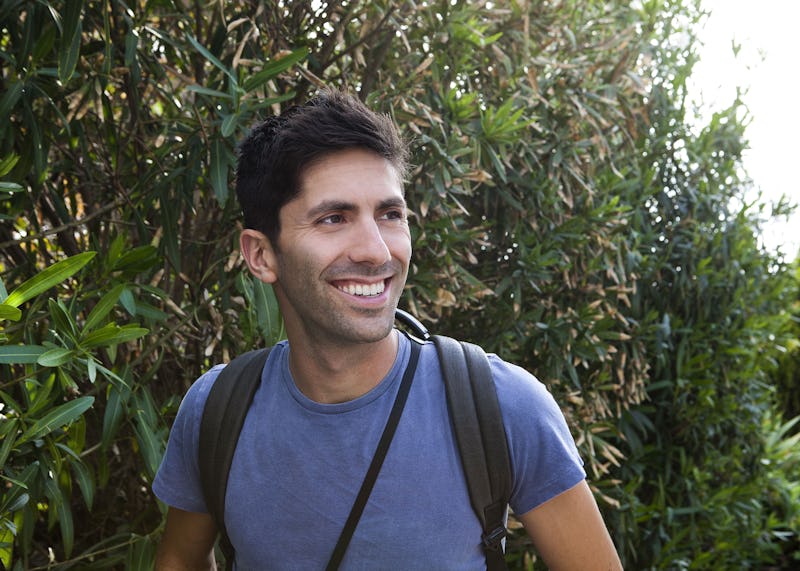 MTV
Spoilers ahead for the Nov. 28 episode of Catfish. The new sans-Max Joseph season of Catfish returned on Wednesday night, and boy did he miss out on some drama. The Nov. 28 episode takes Nev and his first guest co-host of the season, Jane Carrey, to Los Angeles where they meet Mike, a Connecticut-born 19-year-old pursuing his dream of being a trophy husband. The catch? Before leaving the East Coast, he met a special someone online named Joey and fell in love, but their long-distance communication began to raise some red flags. If you watched the whole episode, you have an idea of how things ended, but you still might be wondering where Mike and Joey from Catfish are now.
First things first — if you did watch the entire episode, you know that Mike and Joey are actually Mike and Mikey. That's right — this story didn't quite end with a "happily ever after." The whole time Mike was in California eating sushi and drinking champagne while chatting with his (so he thought) boyfriend Joey, he was actually texting his ex-best friend from high school, Mikey.
"I wanted to break his heart like I got mine broken," Mikey said on the show after Mike and the Catfish crew traveled cross-country to meet "Joey" for the first time. Mikey claimed Mike slept with an ex-boyfriend of his at a party that previous winter, and he wanted to get revenge. So he created a fake profile (aka Joey), found Mike on Grindr, and manipulated him into falling in love — all so he could turn around and break his heart. Mike persistently denied Mikey's accusation, while Mikey insisted that he caught Mike in the act. Needless to say, it wasn't a pleasant re-encounter.
So, it's obvious that neither of them got real love out of the situation, but somehow, the two found a way to be civil once again. After all, they were best friends in high school, and their moms remain good friends. In the three month post-filming follow-up that most Catfish episodes end with, Mike told Nev and Jane that he was still looking for a "sugar daddy" and that he had since visited Connecticut and patched things up with Mikey. Mikey said that although he forgives Mike for what he did, he can't forget.
Fast forward to present day, and they're both living their best lives. According to his Instagram, Mikey is a personality, entertainer, and makeup artist. He calls himself Mikey Majesty, and his YouTube channel's trailer claims he has "multiple alter egos." His channel is full of a diverse array of content including music, beauty DIYs, and "story time" videos.
Mike, on the other hand, isn't as active on social media, but according to his Facebook page, he's now living in San Diego, California. And when he was last on Instagram, he made sure to remind everyone to go out and get the "champagne lifestyle" they deserve while sipping a glass of bubbly himself. So it sounds like things are back to "normal" for him.
If these two and their whirlwind of an episode are just the beginning, the remainder of Season 7 will definitely be a bumpy — but still entertaining — ride.