Issa Rae Wore A Super Cute "Success Story" Shirt — And You Can Buy It For $38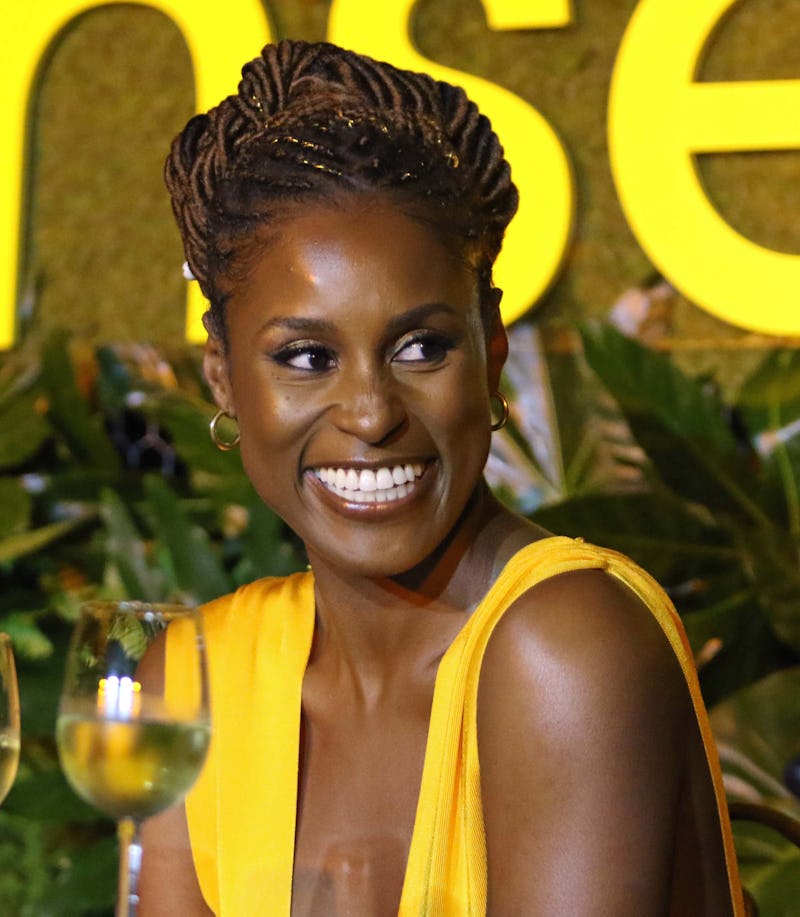 Peter Forest/Getty Images Entertainment/Getty Images
It's no secret that the graphic tee movement is in full swing. Just about every single celebrity has worn one. But Issa Rae recently wore a "Success Story" graphic tee, and it might just be the most accurate graphic tee ever worn. The top is available right now, so you can channel your inner boss babe, too.
What do you call someone that starts a YouTube account, goes viral, and then becomes a third season HBO actress, writer, and director? A success story. Rae knows it too. She recently wore Ban.do's "Success Story" Tee on her Instagram Stories. Rae paired the red and white tee with high-waisted black shorts, but it was the message that made the outfit.
Rae is pretty much the definition of a success story, so the outfit is epic. Just in August alone, the star has launched her third season of Insecure, and landed the September Issue of Ebony Magazine. The month before that, she starred in a CoverGirl ad and hosted the CFDA Awards. All that while inspiring other as well. So, yes, she is very much success story.
Not to mention that she really knows how to dress as well. Between the banana leaf and the stunning shades, Rae's simple outfit was a major fashion moment.
This shirt was pretty much made for Rae. She didn't post a photo wearing the outfit on social media or say that it was an ad. So there's a good chance that Rae bought this shirt the same way you would — by placing an online order.
If you're a boss babe like Rae, you can make this your new uniform too. The "Success Story" Tee is available on the Ban.do website right now. For a cool $48, you can let everyone know that you are a success story too.
That isn't the only inspiring tee that you can get from the website, either. The site is stocked with simple graphic tees that will let everyone know that you are a true boss babe. From "success story" to "professional professional" there's a tee for every job title.
1. Success Story
2. Serious Business Woman
Serious Business Woman Tee
Ban.do
3. Going Places
4. Strong Female Lead
5. Professional Professional
6. Forever Busy
7. I Did My Best
There's a tee for pretty much every step of the journey to becoming a success story.