Where To Buy Kylie's Puma Fierce Strap Sneaks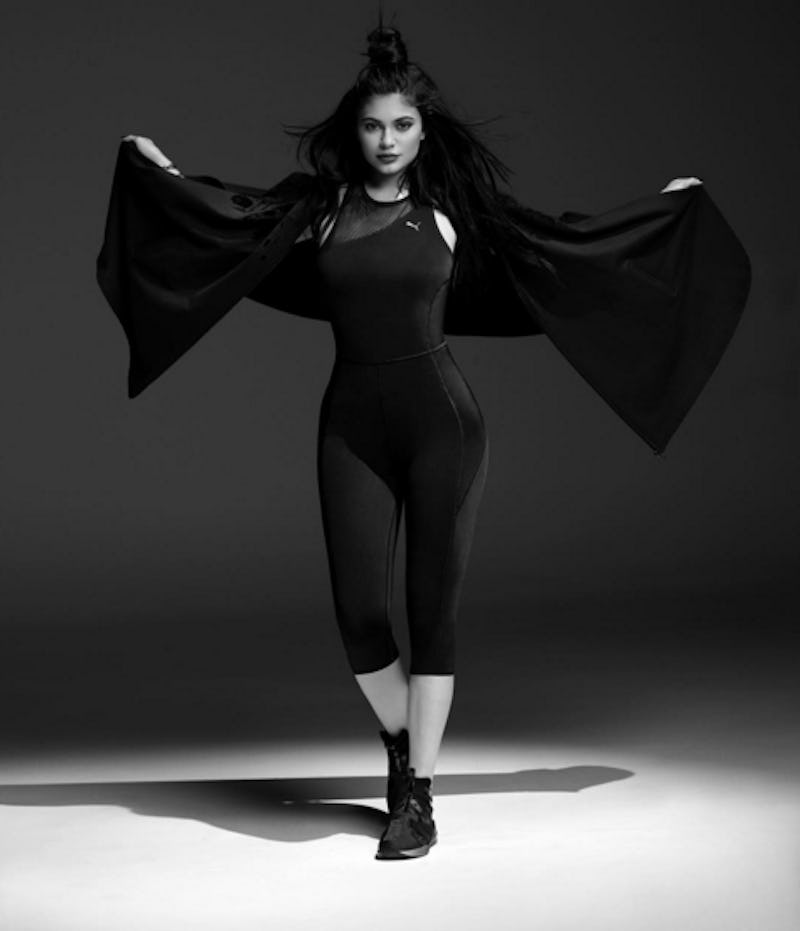 If you were a fan of Kylie Jenner's recently released Fierce KRM kicks, then you're going to love her latest launch with the brand. If you are a dedicated fan of the fashion and beauty guru and follow her religiously on social media, you likely caught a glimpse of the newest project she has got going with Puma. Where can you buy Kylie Jenner's Puma Fierce Strap Swan sneakers? You may now be wondering. Here is the 411.
Both Jenner and Puma have taken to Instagram to announce the new Fierce Strap Swan, an innovative sneaker that is part of a collaboration with the New York City Ballet. Kylie shared the latest shots from the campaign, and they are absolutely gorgeous. In them, the 19-year-old flexes in two versions of the new shoe, showing off how perfectly and easily they move as you move.
Fierce Strap Swan Sneakers, $136, Puma
The actual sneaker looks quite similar to previous Fierce styles, but boasts a new strap around the ankle and no laces, so you can quickly slip them on and off. In addition to the Fierce Strap Swan that Kylie rocks in her latest posts, the Swan Pack Collection includes various other kinds of both training and lifestyle sneakers, as well as some apparel.
Feast your eyes on the fabulous new kicks.
Fierce Strap Swan Sneakers, $136, Puma
Oh la la.
Not only are they insanely cool-looking, they look super functional, too.
The white version is truly a breath of fresh air.
If you can hardly wait to cop these bad boys, you'll be happy to know that they are officially available for purchase starting Feb. 1 at Puma.com. Let the countdown begin!