Milk Makeup Just Released A Makeup Collab With — Are You Ready For This? — Wu-Tang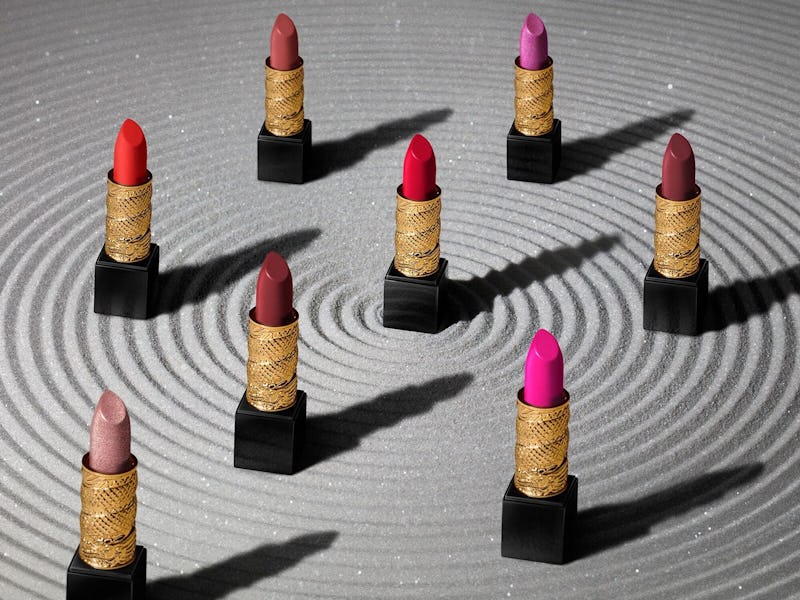 Milk Makeup
You might know Milk Makeup for their iconic Blur Sticks or Kush Eyebrow Gels, but they're about to make waves for a whole new reason, and it has to do with a new collaboration. There is a Wu-Tang x Milk Makeup collab, and you won't want to miss this '90s throwback to one of your favorite hip hop groups.
If you think this is random, their is a common connection between the two: the collection was first inspired by Wu-Tang and Milk Makeup's shared NYC roots. And seeing how this is Milk Makeup's first ever collaboration, they wanted to do something epic for it. "We wanted our first collaboration to be with a seminal icon who moves between culture and music and helped shape a generation," says Founder Mazdack Rassi in a press release. "It had to transcend time and culture; it had to be a global idea, but it also had to be New York at its roots, because that's where we're from."
And Wu-Tang was game from the start when it came to creating a curated makeup collection. "Beyond the common denominator of Wu's and Milk's NYC cultural background, I'm excited about this collaboration for the Yin, or Feminine energy, that it invokes," says RZA of Wu-Tang. "Milk Makeup has been bold in creating beauty products with unique ingredients. This collab dives deeper into that realm and I'm sure will inspire the Wisdom Beauty and Strength of today's Modern Warriors."
The collaboration consists of eight longwear Lip Colors that are meant to "help set your intentions and master your identity." Each lippie is named after an element of the I Ching Trigrams, with names like "Fire," "Chi," and "Sacred."
"Sacred" is a rose gold glitter and is meant to represent heaven; "Fire" is a matte orange red and evokes the element of fire; "Chi" is a high shine ruby red and symbolizes thunder; "Flow" is a high shine spiced rose and evokes wind; "Frequency" is a purple glitter and stands for water; "Source" is a high shine burgundy and symbolizes earth; "Cypher" is a high shine brown and evokes mountains; and "Ruckus" is a high shine hot pink and symbolizes lakes.
The design of the packaging is also Eastern inspired, when there is a golden dragon coiling around the tube when you first open it. "We wanted to speak to Wu-Tang's fascination with Shaolin Kung Fu culture in an unexpected way, so we chose to include a dragon on the barrel itself," says Product Design Director Kali Perez. The lipstick features Wu-Tang's iconic "W," as well as a mashup symbol that combined the mandarin character for "beauty" with Milk Makeup's logo.
The lipsticks are 100 percent vegan — just like the rest of the brand — and they come in three different finishes: five high shine shades, two dimensional glitter shades, and one matte finish. "The shade range embodies all of the different personalities of the Wu Warrior. You select the Lip Color that's going to capture what you're trying to represent that day," explains COO Dianna Ruth.
You can get the full collection housed in a keepsake box for a whopping $440, or you can get each lipstick separately for $55 each. The collection goes live on Nov. 1 on Milkmakeup.com, so make sure you don't sleep on this limited-edition and one-of-a-kind collection!