Here's Everything You Need To Know About The Decades Long Mary Kay Letourneau Case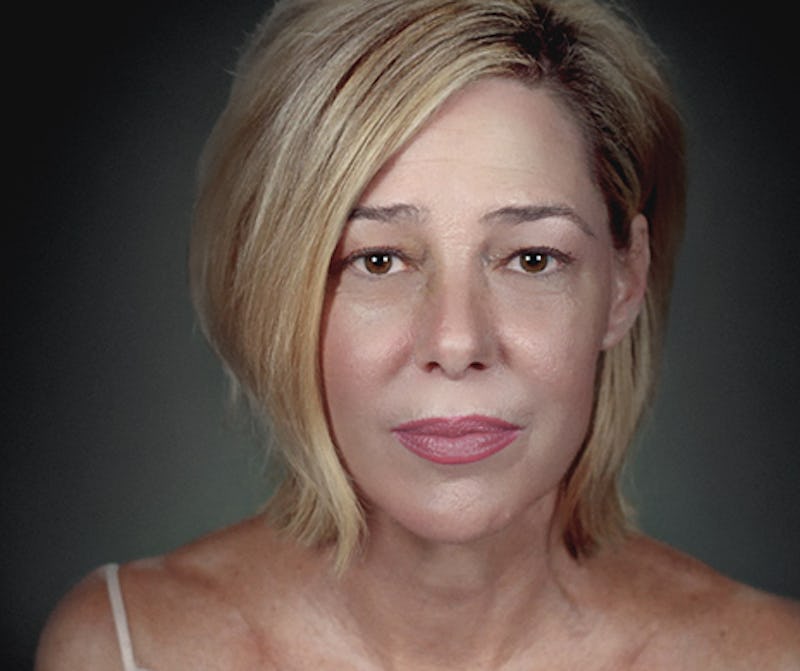 A&E
There are everyday trials and lawsuits that come around, and then there are the big ones, the trials of the century, the riveting streams coming in from courtrooms, the stories that make people ask, "How?" In the 1990s, one of those cases was that of Mary Kay Letourneau. According to USA Today, Letourneau was a 34-year-old teacher, married with four children, when she began having a sexual relationship with her then-sixth-grade student, Vili Fualaau. The coverage of the case was endless. Letourneau has done a series of interviews over the years, but where is Mary Kay Letourneau in 2018?
According to the New York Times, Letourneau pled guilty in 1998 to statutory rape, and was given a suspended sentence because she vowed not to see Fualaau again. Months later, Letourneau and Fulaau were found together in her car, and she was sent to prison for her full term of seven years in jail. Letourneau had given birth to her first child with Fualaau, Audrey, according to more reporting from the New York Times, in May 1997, and she gave birth to another daughter, Georgia, while still in jail in October 1998. As reported by People, Letourneau and Fualaau were married when she got out of jail in 2004.
After marrying, Letourneau and her young husband fell out of the spotlight to raise their daughter, save for a random Barbara Walters interview special here and there. According to USA Today, in 2015, the pair did an interview with Walters for their 10-year anniversary, and when Letourneau was asked if she took Fualaau's childhood from him, she responded, "The only benefit if there is any benefit that I was away [in prison], is that he had years to be without me and not in a relationship," she said. "I think that even though we did start when he was a young teenager, I was gone for a while, so he had plenty of time to do his thing."
Fualaau spoke of how he was depressed and fell into alcoholism because he wasn't able to fully handle having two daughters at such a young age (Fualaau's mother ended up caring for them for a time), as reported by USA Today. Interestingly enough, when Walters asked Letourneau and Fulaau how they would feel if one of their daughters got involved with a teacher, Fulaau was vehemently against it. "I don't support younger kids being married or having a relationship with someone older," Fualaau said. "I don't support it." He explained that he even was against his daughters dating while they were in high school, saying, "A relationship could lead to something that you think you wanted back then. You don't really want it, maybe, years later."
Their marriage also wasn't meant to be — in 2017, according to People, Fualaau filed for legal separation, though the two were still reportedly living together.
Letourneau has continued to keep a low profile over the years, and in 2018, she's doing the same. Fox News reported that she's now working as a paralegal. Her story will be chronicled in an A&E special called Mary Kay Letourneau: Autobiography on May 29. Executive producer Brad Abramson gave Fox News a bit of an update about her, saying:
"She's there in her house, near where her original family was. She's still in touch with her four older children from her first marriage. And they are a part of her life now. It's pretty unimaginable … that 20 years later, you have her and her kids and Villi and her older kids all together as one extended family. It's pretty remarkable what she has done."
Letourneau seems like she's just trying to live her life as quietly as possible. She's not on social media (or at least nothing public), and she's not even featured in her eldest daughter's social media, either. (Fualaau is.) And perhaps that's the way she likes it — Letourneau spent a great number of years being fodder for public discussion, so living a quiet life seems what she wants in 2018.