Why Paula Abdul Is A Fan Of The 'American Idol' Reboot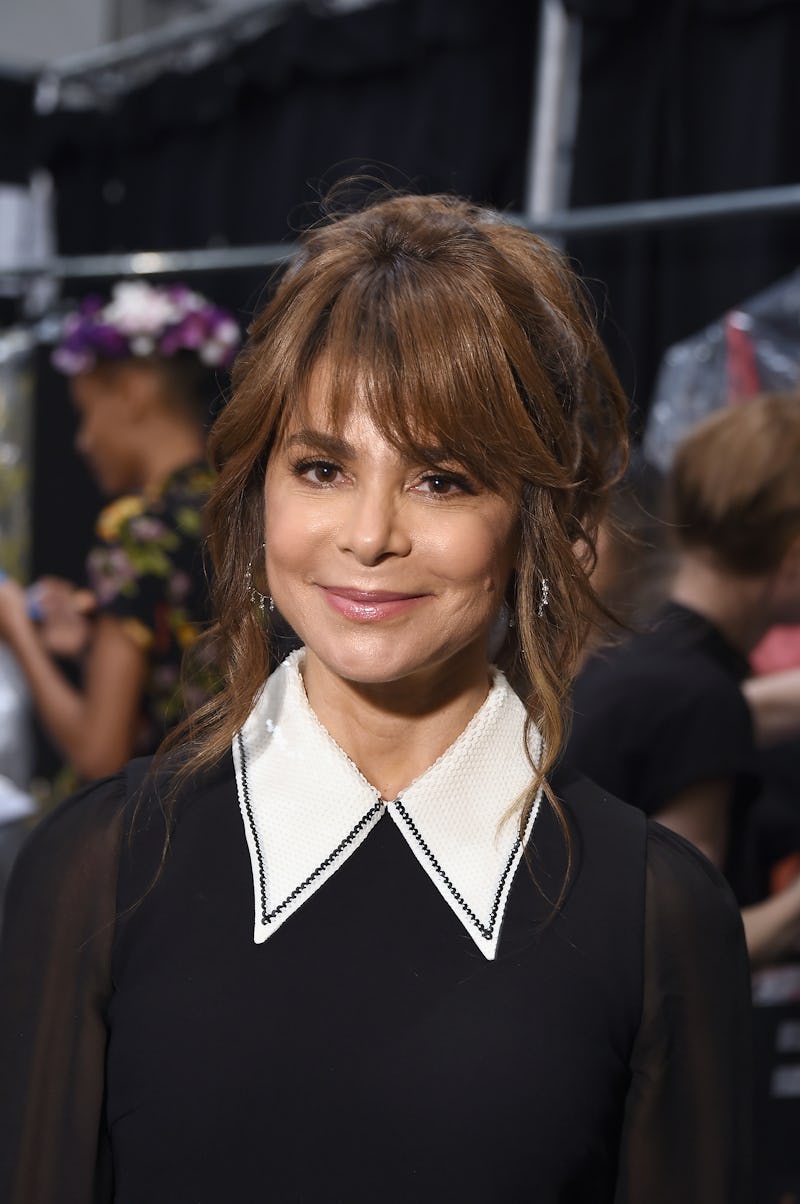 Michael Loccisano/Getty Images Entertainment/Getty Images
American Idol may never have taken off a such a huge cultural phenomenon if Kelly Clarkson hadn't been the first winner. But it also might have floundered if the judging panel — Randy Jackson, Paula Abdul, and Simon Cowell — didn't have such great chemistry. When Abdul, and then Cowell, left the show, it seemed like the beginning of the end for American Idol's golden years. But now that Idol is being revamped, with a whole new judging panel of stars, fans might be wondering what the old trio is up to, especially Abdul, who was always there to give a kind word if Cowell had been too mean. Where is Paula Abdul in 2018?
The pop-star, choreographer, and reality television judge recently went back on tour for the first time in 20 years, per Elle. She toured with New Kids On The Block and Boys II Men on the Total Package Tour during the summer of 2017. Abdul, who is known not only for pop hits such as "Straight Up," but also for her incredible dance moves, told Elle she was a little nervous to return to the stage after so many years, but nervous in the best way:
"I love getting nervous, because it's also a form of excitement and it makes me feel alive, you know? I like that feeling. I've always liked that feeling. It's all part of it. People who don't get nervous before they perform are no fun."
Before going on the road, Abdul had returned to television as a judge, this time for So You Think You Can Dance, both the American and later the Australian versions. Though Abdul might be best remembered these days for her time on American Idol, she is also a highly accomplished and lauded choreographer, winning both VMAs and Emmys for her routines, per Rolling Stone. So the move to judge a dancing competition is one that made perfect sense for Abdul. She was able to bring the same empathy and eye for talent that made her such a success on American Idol. She eventually left the show to go on the Total Package Tour, but not before she gained exposure to a whole new generation of reality competition fans, who might have missed Abdul's time on American Idol.
Before her time on So You Think You Can Dance, Abdul reunited with her friend, foe, and once-rumored boyfriend Simon Cowell to join him on the judging panel of the first season of the American version of X Factor. Though she didn't return for the second season, it sure was fun for Idol fans to see America's favorite judges on TV together once again.
When it was announced that ABC would be revamping American Idol after Fox had cancelled the show in 2016, some fans hoped that the original trio of judges might return for the new show. After all, they were part of the magic recipe that made the show work so well in the first place — who better to ensure that the reboot would be a success? But, when asked by Elle in 2017 if she would ever consider returning to Idol, Abdul seemed hesitant:
"I will always say this: The show was some of the best times for me and being a part of it from the inception was one of the most rewarding and challenging and life-changing aspects in my career. I don't know [if I would go back]. I don't even know, because I'm not even thinking about that. I'm happy it's coming back, because I love it and I think ABC is wonderful and I love the people over there. I think it's like a really cool overall place for it to be, but I have not really thought about coming back, because I just heard about it. Good for ABC. It's definitely a show that I will always treasure and cherish."
Though the new judging panel of Katy Perry, Lionel Richie, and Luke Bryan are probably the right fit for a new generation of Idol viewers, they will have massive shoes to fill.