This True Crime Finale Has A Particularly Creepy Ending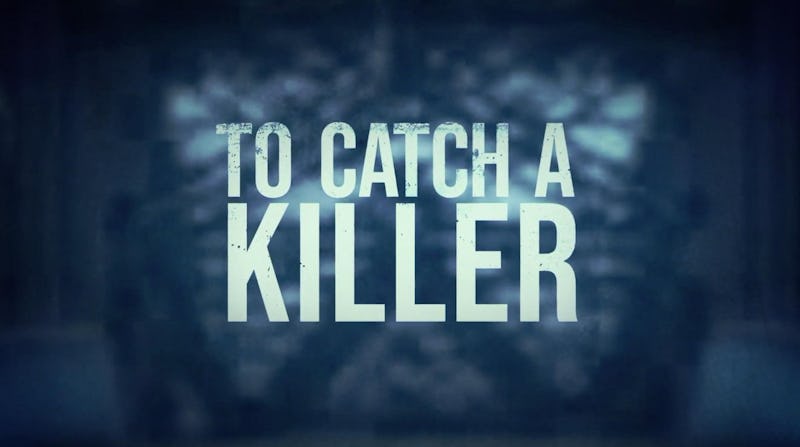 Investigation Discovery
The Season 1 finale of Investigation Discovery's To Catch A Killer covers a particularly messy case. Two people dead, no discernible motive, and the main suspect is the police chief's stepson. It sounds like a movie, but it's real life. Two people tragically lost their lives in December 2001 and January 2002 after being shot at their places of business. There was seemingly no link — one person worked at a movie store, another was a florist — until police tied both deaths to Ryan Parker, who plead guilty in June 2002 to both murders in exchange for a lesser sentence, per The Southern Illinoisan. Over 15 years later, To Catch A Killer will explore this complicated case and hopefully catch viewers up on where Ryan Parker is now in 2018.
The finale, which airs Oct. 18 at 10 p.m., is titled "In Broad Daylight. According to TV Guide, the episode synopsis reads:
"A beloved florist is found dead inside his downtown shop, and Granite City Police fear a killer may be on the loose."
The premise of To Catch A Killer is that it lets audiences see how a detective operates to catch a murder suspect. The episode leads viewers along the investigation until it culminates in the apprehension of the criminal.
But, though it usually features a "bombshell moment when these two adversaries on opposite sides of the law come together," per the show's synopsis, this episode is a little different. That's because both the investigator and the criminal knew their way around the law.
According to the Illinoisan, Parker was 24 when he was caught in February of 2002. He'd managed to go undetected for nearly two months following the murders of video store clerk Randa Clarkson and florist Howard "Ed" Kirby Jr. Perhaps he was able to fly under the radar for that long using his knowledge from his various law enforcement jobs in Illinois. The Illinoisan reported that Parker once worked in the Randolph County Jail, interned for the Illinois Department of Corrections, and did a stint working at the Joliet Correctional Center. He also worked for the Okawville Police Department. It was the gun he had for that latter position that he allegedly used to kill Clarkson and Kirby.
According to another Illinoisan article, police finally caught up to him when they realized that Kirby's credit card was still making purchases at Amoco gas stations from Illinois to Missouri. Police staked out 21 Amoco's until Parker was apprehended.
The first Illinoisan article reported that Parker confessed to both murders shortly after his arrest. In exchange for dropping the death penalty sentence, Parker plead guilty in both cases and was sentenced to life in prison without parole.
In 2018, Parker is presumably still serving out that life sentence, but it's not known what state's correctional facility he resides in. According to the State-Journal Register in 2011, Parker was one of 23 Illinois convicts placed in prisons out of state. It's not known why Parker was transferred elsewhere, but the outlet reported that it's often done for security and safety reasons or because an inmate requests it.
Today, Parker would be about 40 years old and no one still really has any idea why he committed the murders. Although both stores were robbed, it was for a measly $90 dollars total. The Illinoisan reported that, in the video store killing, Parker shot Clarkson after searching for a particular movie which Clarkson mentioned she also liked. At the florist's, Parker shot Kirby when Kirby was on the phone finishing a call.
For Sparta police chief Alan Young, the cases were especially upsetting. According to the Southeast Missourian, Young raised Parker as his stepson from age four. Young was also first to the scene of Clarkson's murder. A few months later, Parker charged with that crime. "I just hope that someday somebody tells me why," Young said after Parker's arrest. Hopefully the Investigation Discovery episode will shed further light on Parker's motive and current whereabouts.