Here's Where You Can Create Your Very Own Customized Ugly Sweater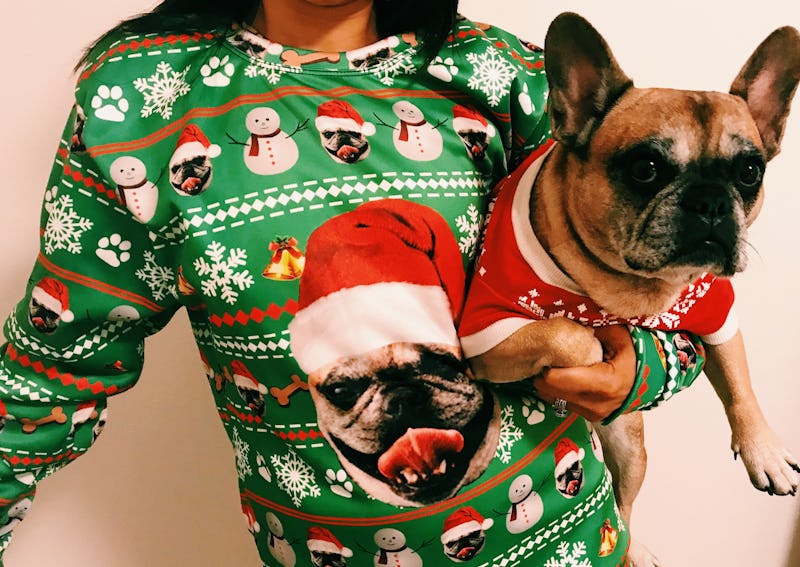 Sara Tan
Bustle and Coveteur are working together to bring you the best mix of the season's hottest releases, shopping tips, and gifting ideas in ways that are both inspirational, and attainable. Check The Holiday Edit channel weekly to see what we're up to.
'Tis the season to deck the halls in the gaudiest, tackiest, and ugliest of sweaters. But if you think of yourself as beyond basic, you might be in the market for something a little more special than an off-the-rack sweater. If you're looking for somewhere to get a custom ugly Christmas sweater, fret not — the internet is filled with several places where you can create the ugly holiday sweater of your dreams.
Whether you want a giant photo of your furry pet plastered on your chest or an embroidered phrase written on your back, there are countless ways to creatively express yourself this holiday season. And to be honest, is there anything worse than showing up to a party wearing the same exact thing as someone else? You can rest assured that you will stand out from the crowd (and let's face it — likely be best dressed) with your very own personalized knit masterpiece.
Here are nine places to get your very own custom ugly holiday sweater.