This Winnie The Pooh Honey Pot Bag Is Honestly Too Cute For Words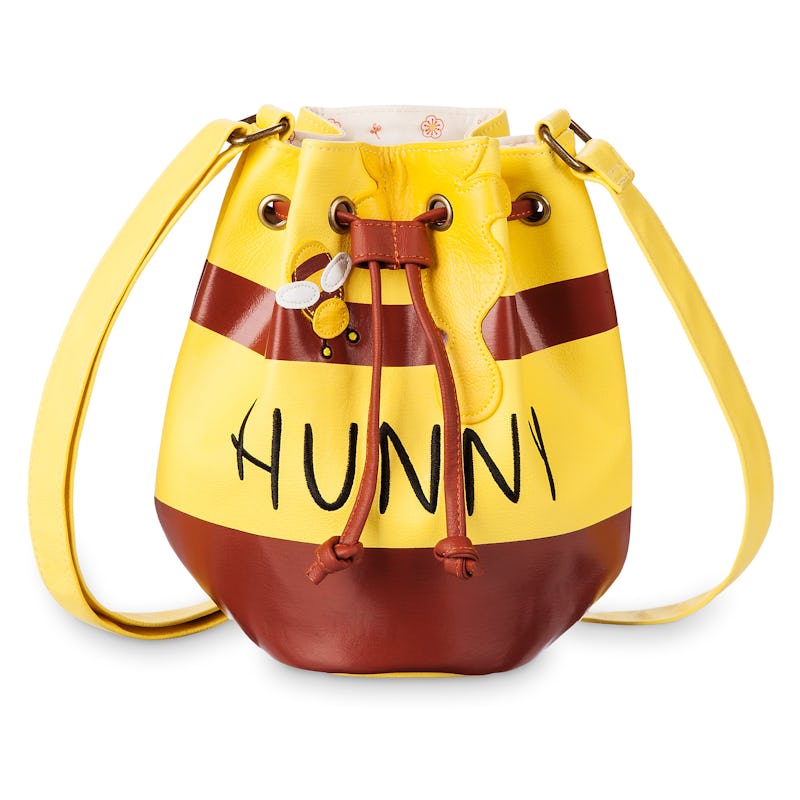 Courtesy Always Fits
There are some items from childhood shows that you've likely always wanted to own — like Cinderella's shoes and Aladdin's magic carpet. You might not be able to have either of those, but you can now own a purse that looks just like Winnie The Pooh's "hunny" pot. It will make all of your childhood dreams come true and give you a place to store all of those items that are as important to you as honey is to Pooh.
If there is anything more iconic than Tigger's bounce, it's Pooh's honey pot. Bears love honey, you love Pooh, and now you can combine those two worlds. Always Fit created a faux-leather, crossbody bag that looks exactly like the "hunny" pot.
It's so realistic that it even has a little honey drip coming down the front and a 3D bee on the top. There's also a drawstring at the top to hold everything in and an adjustable strap, so you can personalize it to your liking. This bag will instantly add a little sweetness to any outfit.
The bag is available right now on the Always Fit website. It might remind you of childhood, but it's got a very adult-like price tag. The Winnie the Pooh Honey Pot Drawstring Bag is $70. You can also purchase it with four installments of $17.50, with the brand's afterpay.
Of course, this bag is adorable enough to carry around with you on a daily basis. It was meant to be used extremely practically. But it also double as the perfect addition to any Halloween costume. The holiday is right around the corner, so there's no better time to start planning. You'll be able to carry around all of your essentials, while still keeping your valuables safe on a fun night out.
The bag was made by Loungefly and is a permanent addition to the Always Fits website, so you have plenty of time to stock up. Unfortunately, there are no reviews on the bag on the website just yet. That just means that you'll have to try it out for yourself and let the world know.
This isn't the only Disney bag that Loungefly creates, either. Although the Winnie The Pooh bag is only available on the Always Fits website, there are plenty of other character inspired accessories on the brand's website. Loungefly has created Lilo & Stitch, Minnie Mouse, and even Disney villain creations as well.
The bags, wallets, and backpacks are all relatively affordable on the website, too. You can shop the entire stock of goodies from $9 to $70 on Loungefly. The prints are incredible and the character-inspired bags are spot-on.
If this isn't a sign that you need a little more Disney in your life, then I don't know what is. Both brands have some incredible accessories that will take you right back to childhood in the best possible way. Whether you're looking to stock up for your next trip to Disney, a costume, or just rock the cute accessories, you really can't go wrong.