Here's Where To Buy Bella Hadid's Crochet Pants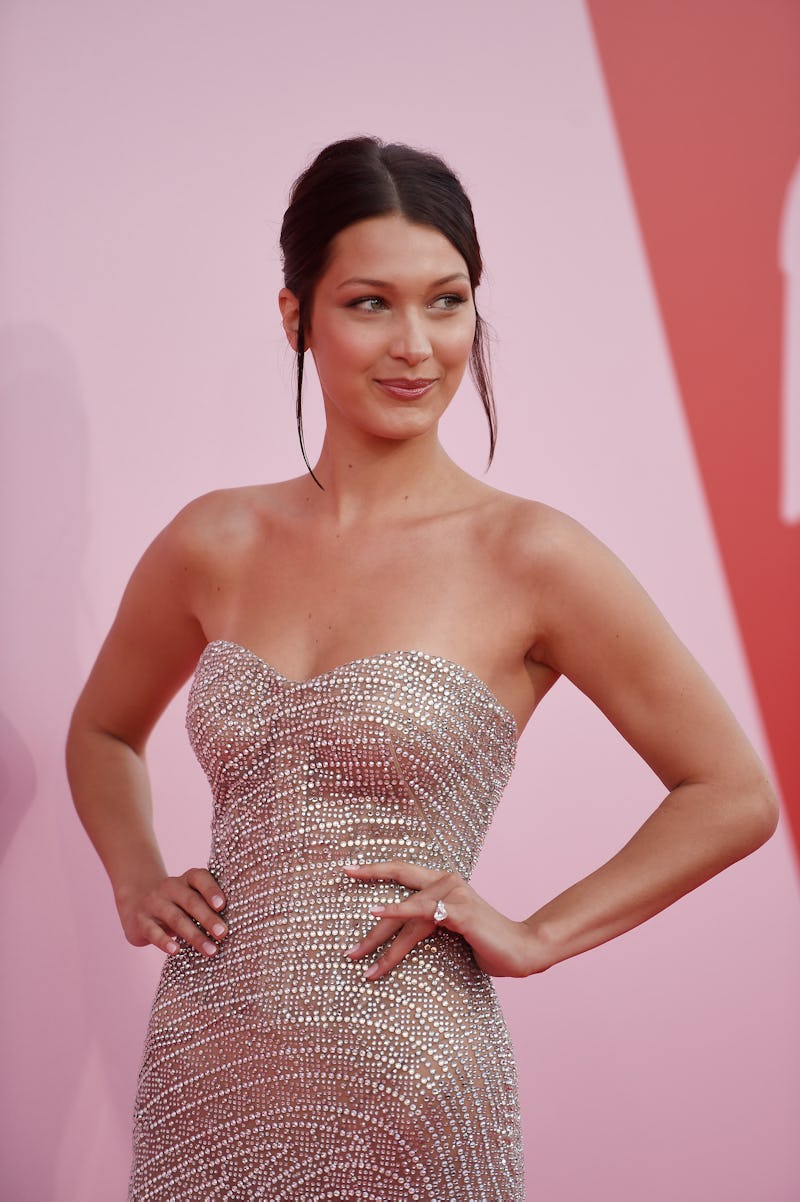 Antony Jones/Getty Images Entertainment/Getty Images
Bella Hadid is not shy about showing a little skin. In fact, I'm struggling to remember the last time she stepped out in public wearing something that wasn't sheer in some capacity. Take Bella Hadid's crochet pants, for instance. Earlier this week, Hadid stepped out in Cannes wearing a pair of white open weave crochet pants over a white thong bikini and it was #goals.
As Hadid prepared to hop on a helicopter, she shared a snap of her all white crochet outfit and it was absolutely perfect... for a day at the beach. Which works out because that's where she was. However, I think that these crochet pants have some potential to be worn beyond the beach, at least during the summer.
If, after seeing Hadid's crochet pants, you've been on the hunt for a pair (I may or may not have spent my morning googling every variation of "mesh pants" I could think of), you're in luck. It turns out these pants do exist and better yet, they are actually somewhat affordable. I kind of assumed that they would be from some luxury designer and cost roughly $1,000 per leg, but that is not the case.
Hadid's "bingin beach pants" are by Andi Bagus, which is a brand based in Bali, and only cost $69 AUD, which is roughly $50 USD. Amazing.
You can buy them directly from Andi Bagus' website or from The Naked Tiger.
Bingin Beach Pant, $69 AUD, the-naked-tiger.com
Don't get too excited though. it looks like these beauties are only available for preorder at the moment, although both sites say they'll ship within one to two weeks, which isn't too bad.