Where To Snag Kylie's Old School Sweatshirt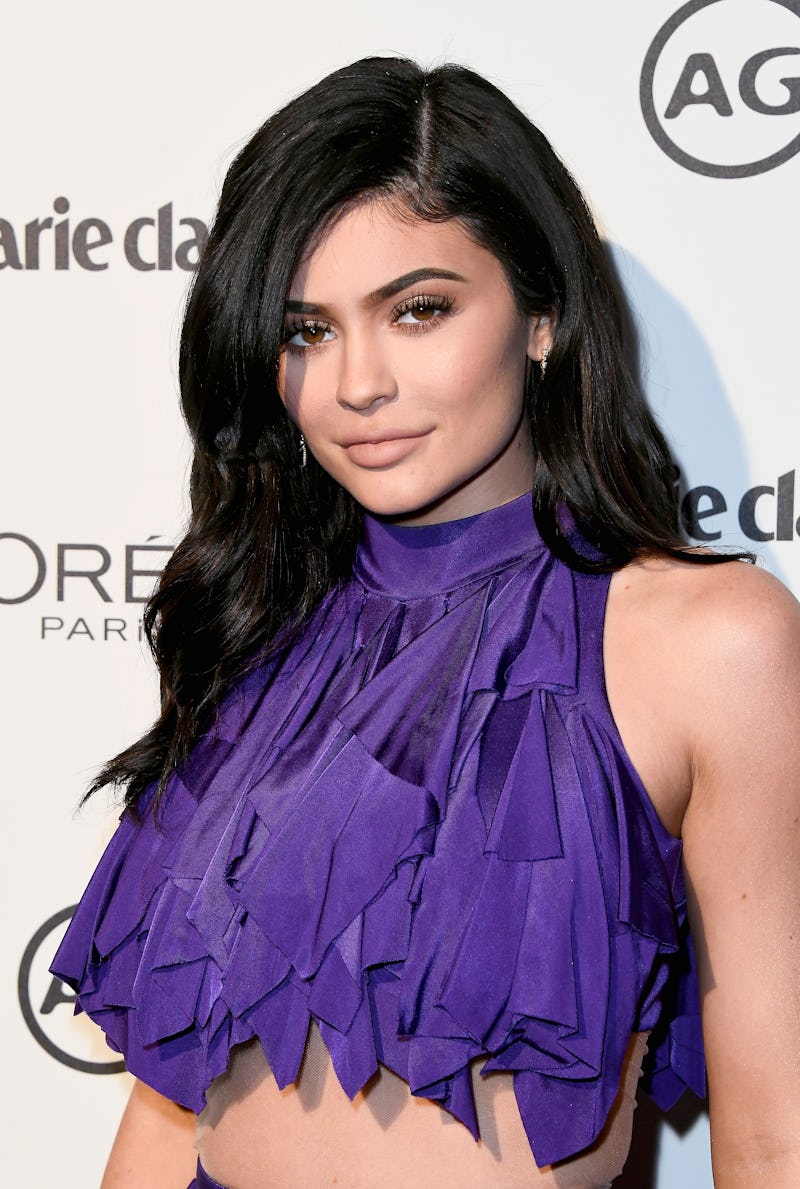 Frazer Harrison/Getty Images Entertainment/Getty Images
While the Kardashians and Jenners are undeniably a tight-knit group, each woman has their own personal style. On Tuesday, however, Kourtney, Khloe, and Kylie were twinning in burgundy. If you want to join the burgundy bunch, snag Kylie Jenner's burgundy champion sweatshirt to rock a look just like three of your favorite members of the Kardashian and Jenner family.
On Tuesday, Kylie Jenner was headed to a meeting with her sisters when she spotted big sister Kim Kardashian's own Snapchat post that both Khloe and Kourtney had arrived in head to toe burgundy. To pick on her sister, Jenner decided to twin with Kourtney and Khloe and also showed up in head to toe burgundy sweats.
While each sister was dressed in different styles, it was Kylie who was definitely wearing her signature look. Jenner's has practically become known for rocking hoodies, and she did it again in the Snapchats posted to both she and sister Kim's accounts. Not only is she commonly seen sporting oversized hoodies, but she's now selling them over at her online Kylie Shop.
One thing that's hard to notice about Jenner's burgundy hoodie? It's Champion logo — a logo seen in a sneak peek of new Kylie merch. It can't be a coincidence, and if you want to sport the same Champion gear as Kylie before the new Kylie merch comes out, you can.
While the burgundy hue of Jenner's sweatshirt isn't specifically available, you can still snag similar styles.
Champion Life Men's Reverse Weave Graphic Sweatshirt, $40, Jack Threads
This black hoodie is more than likely the same Kylie is rocking. Unfortunately, it's no longer available in burgundy on the site, but you can snag it in black.
Champion Men's Retro Graphic Pullover Hoodie, $24, Amazon
This burgundy hoodie may not be an exact copy of Jenner's, but it's definitely close.
If you to style like Jenner, you definitely don't need to wait until new Kylie Shop merch drop. Snag a Champion hoodie, and you'll be good to go.