Where To Buy Lily Collins 'No Filter' Tee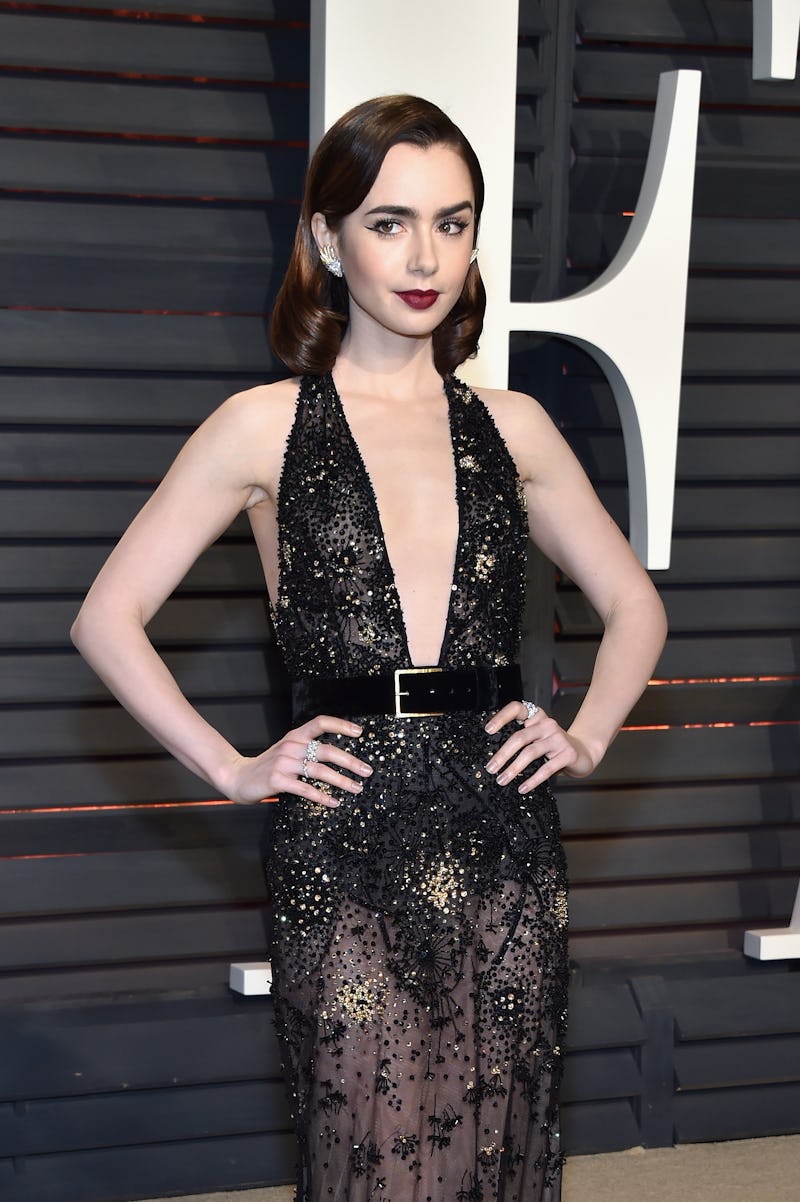 Pascal Le Segretain/Getty Images Entertainment/Getty Images
Lily Collins has great style on and off the red carpet. And while her red carpet style gets most of the attention, it would be a shame not to admire her superb street style. Sunday Lily Collins wore a 'No Filter' tee as she left the gym in West Hollywood, and it was the epitome of post-workout goals.
Now, when I leave the gym, I usually look like I got dressed in the dark the way my shoes, jacket and leggings clash, but maybe I should take a cue from Collins and keep it simple with a cheeky tee and coordinating leggings.
Click Here To Buy No Filter Loose Tee, $44, Suburban Riot
Collin's 'No Filter' tee is by Sub_Urban Riot and costs $44, making it accessible for most people, unlike Dior's 'We Should All Be Feminists' tee that is a cotton t-shirt like all other cotton t-shirts and costs $700 (although now they will be donating a portion of proceeds to Rihanna's Clara Lionel Foundation).
Collin's paired her no filter tee with subtly sexy sheer leggings and a pretty standard pair of sneakers, while also wearing little — if any — makeup, making the sentiment from her t-shirt ring true. Not that Collins needs a filter anyway. She looks positively radiant post-gym.
You can buy the shirt for yourself at suburbanriot.com.
No Filter Loose Tee, $44, Suburban Riot
Brb, wearing this shirt and no makeup every day.