Serena Williams Just Launched Her First Clothing Line & You'll Want One Of EVERYTHING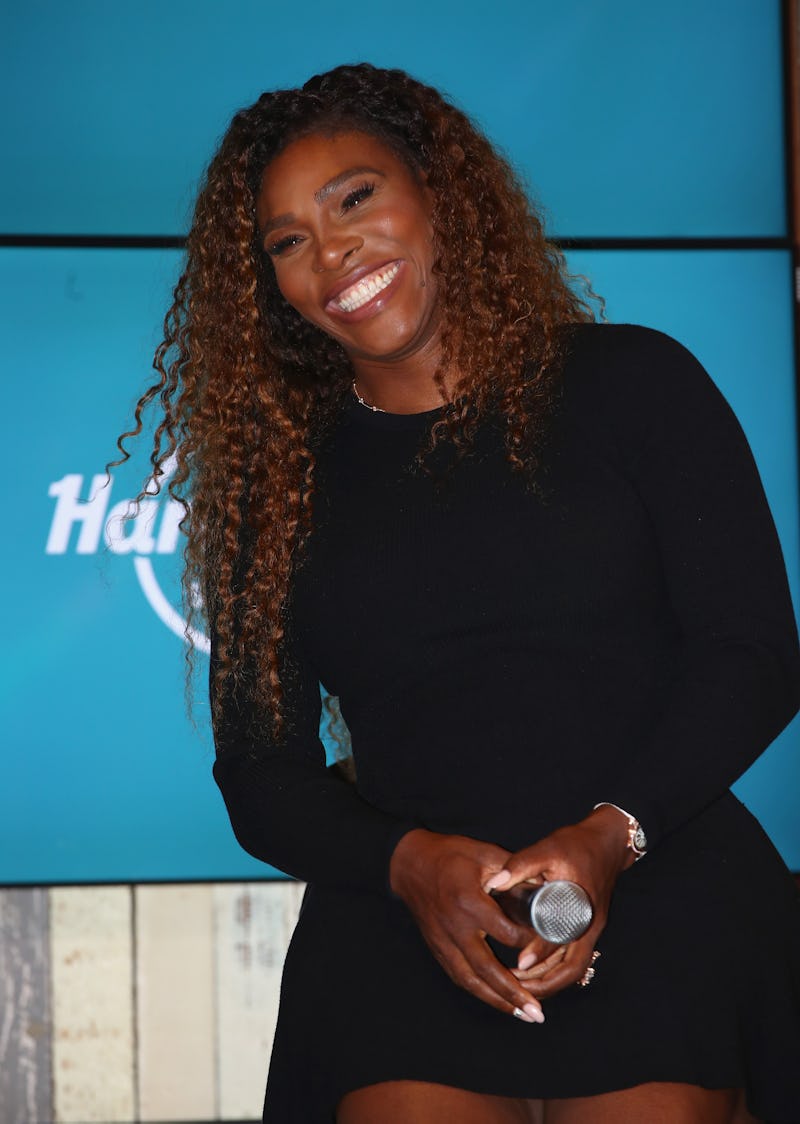 Clive Brunskill/Getty Images Sport/Getty Images
In addition to being an Olympian, winning 23 Grand Slam titles, and being a tennis player since the age of three, Serena Williams is now also a fashion designer. Williams just launched Serena, her first independent clothing line, adding another notch onto her belt of successes.
If you feel like this is out of left field for the athlete, it's actually pretty in-step with her interests. Williams went to the Art Institute of Fort Lauderdale for fashion design back in 1999, and has collaborated on a series of other fashion collections previously, teaming up with everyone from Nike to the Home Shopping Network. But the difference with those collections was that she wasn't completely in control of the design direction, and now she is.
On May 30, Williams launched the first 13 pieces of her Serena line, which is found exclusively online at SerenaWilliams.com. According to the athlete-slash-entrepreneur-slash-fashion-mogul, the line is "inspired by femininity and strength" and takes into account all budget lines, where prices range from $15 to $215.
"My designs are inspired by strong, sexy, sophisticated, sassy, sure, smart, stylish, silly, and spontaneous women who are living their best lives, or making it up as they go—kinda like me," she shared on her site. "Every woman's success should be an inspiration to another. We're strongest when we cheer each other on. I dedicate this collection to everyone who's ready to rep their S."
Her designs are meant to help you be seen and be heard, offering everything from satin joggers to metallic jackets.
The items have thoughtful details on them, too, really cinching that idea that the line is here to empower and inspire women in their daily lives. For example, in an interview with WWD, Williams shared that she has an upcoming motivational section in her collection, where one of the pants have the mantra "I am beautiful, I am strong," running down its leg.
"This is our 'friendly reminder' pant, just in case you forget; if you're having a tough day, you look down and you're like, 'You know what, I got this. I'm strong, I'm beautiful, I got this,'" Williams says.
She's also planning to bring the '80s back, where she wants to skip the stretchy jeans that the fashion market is over-saturated with and try to bring back the raw denim look of the '80s and '90s that Levi's made so popular.
"I wanted to go back to that structured denim," Williams shared with People. "I just love how Levi's have the best regular denim in the '80s and the '90s. That's kind of what we were inspired by this collection."
To give you an idea what's already available — and what will be coming soon — below are some picks from the line. The only downside is that the sizes are limited and only go up to a size 14, which means that the line ends at the average size of U.S. women. But seeing how only the first 13 pieces have been released, there's still a chance Williams has a more size-inclusive selection in the works.
From satin slips to chic workout clothes, Serena has you covered in style.