Here's Where You Can Buy SmartGurlz From 'Shark Tank'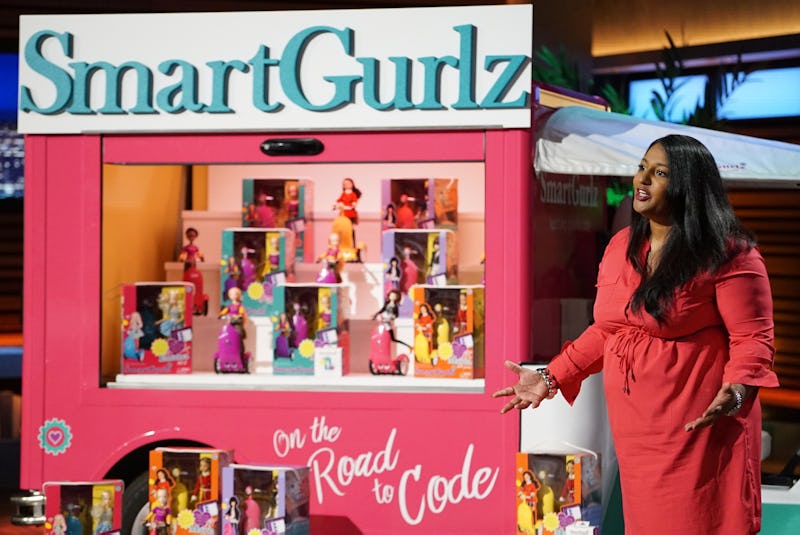 Eric McCandless/ABC
If you've ever wanted a cool way to learn computer code, the Nov. 12 episode of Shark Tank may have your answer. This week's episode features Smart Girlz, a coding robot for young girls, and you'll want to know where to buy SmartGurlz from Shark Tank to get you or your child programming, pronto. You'll be able to buy the product and its materials through the SmartGurlz official website and through Amazon. The brand calls itself the "world's first coding robot for girls," according to its official website.
After first launching in Europe, SmartGurlz is now available for purchase in the United States, according to The Huffington Post. Author and journalist Sharmi Albrechtsen founded the company in honor of her daughter. In the same Huffington Post interview she said of her decision, "I started SmartGurlz because I couldn't find any toy robots or drones for my daughter to play with," she said. "The themes of the robots on the market were too boy-oriented — focused around fighting, shooting and even blades — instead of story-based characters." One could argue that girls may also like fighting toys, but Albrechtsen does have a point that "in trying to appeal to girls, manufacturers often take a 'boy' product and paint it pink," which isn't the solution to anything.
Read on to see if Smart Girlz is something you — or the Shark Tank investors — may want to invest in.