The Best Lingerie To Wear On Your Wedding Day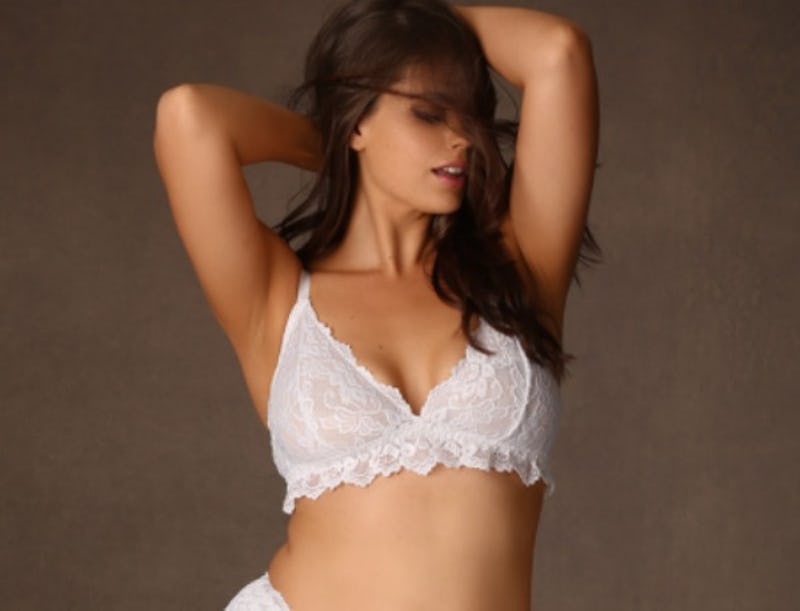 Hips And Curves
If you're getting married soon, you have probably been doing a whole lot of planning (unless you're one of those super easygoing folks, in which case I am very jealous of your laid back lifestyle). One of the biggest choices most brides make is what they'll be wearing for their wedding day, but what about what goes underneath it all? Discovering where to buy bridal lingerie isn't necessarily hard — lots of brands have pretty bras, underwear, and corsets, after all. It's finding that perfect pick for yourself, whether it's white, cream, pink, or another color, that can be more tricky.
Considering your wedding day is likely one of the most important in your life, it's no wonder that for many brides, every detail feels necessary to think long and hard about. Of course, your big day is all about love and unity, as well as all your wonderful friends and family members who are there to witness you two coming together, but let's be honest: it can be really fun to dress up all fancy for the day. So why not start with a lovely foundation that fits your personal style and makes you feel your most confident?
These pretty picks are not only perfect for your wedding day or night, they're also great for wearing way after — a benefit that does not apply to most bridal gowns! Now, if only you could get pampered like it's your wedding every single day.