Lady Gaga Just Dropped New Merch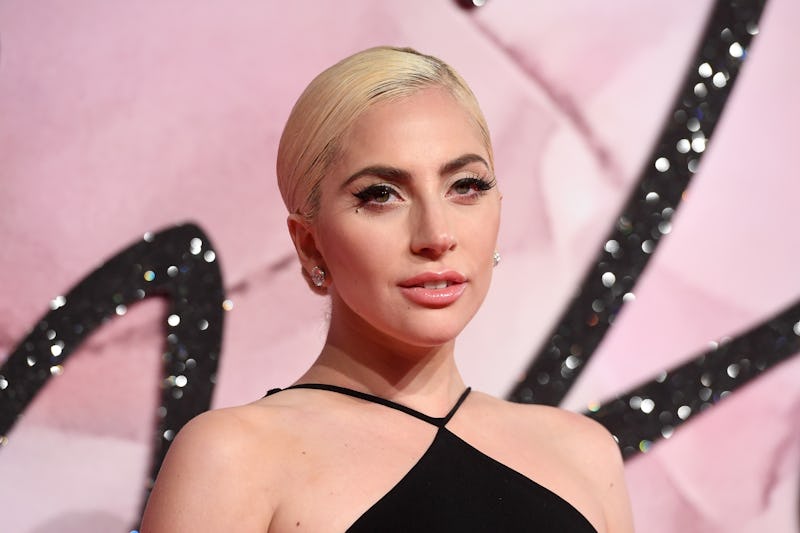 Stuart C. Wilson/Getty Images Entertainment/Getty Images
If you're tuning into the Super Bowl on Feb. 5 in part to see Lady Gaga's performance, you'll be happy to know that there's a chance to get a little more Gaga in your life before the game even kicks off. Find out where to buy the new Lady Gaga merch so you can rep the singer and show where your allegiance truly lies. Wheth you're Team Falcons or Team Patriots, it doesn't matter — everyone should be on team Lady Gaga this weekend!
The singer announced new merch via Twitter just in time to celebrate what she's calling the "biggest performance of [her] life." You can find the latest pieces on the official Lady Gaga website. When you head to the site you'll see everything from tees featuring the Joanne cover album art to dad hats. In short, these pieces will have you looking like a perfectly stylish fan (a.k.a Little Monster) in no time!
Prices range from $11.98 for a Joanne patch to $100 for a silk scarf. The latest items are available to shop right now, so head over to the site now to show your support for Gaga. Then, of course, tune into Super Bowl LI to see her perform on-stage at halftime.
Let the cheering for Gaga begin!
People are already loving what Gaga's serving up.
On-trend? You bet!
Your bank account's about to take a hit!
Your Loving T-Shirt, $40, Lady Gaga Official Shop
A shirt that's pink and features a photo of Lady Gaga composing at a piano is every fan's dream.
Perfect Illusion Long Sleeve Black T-Shirt, $60, Lady Gaga Official Shop
Rep this "perfect" tee with pride. You were born that way, after all!
Lady Gaga X Joanne Dad Hat, $40, Lady Gaga Official Shop
Just when you thought dad hats couldn't be cooler, Gaga dropped a bubble gum pink one.
You can cop these pieces and more on Lady Gaga's official store website.