Where To Buy Young Living's New Makeup Line Savvy Minerals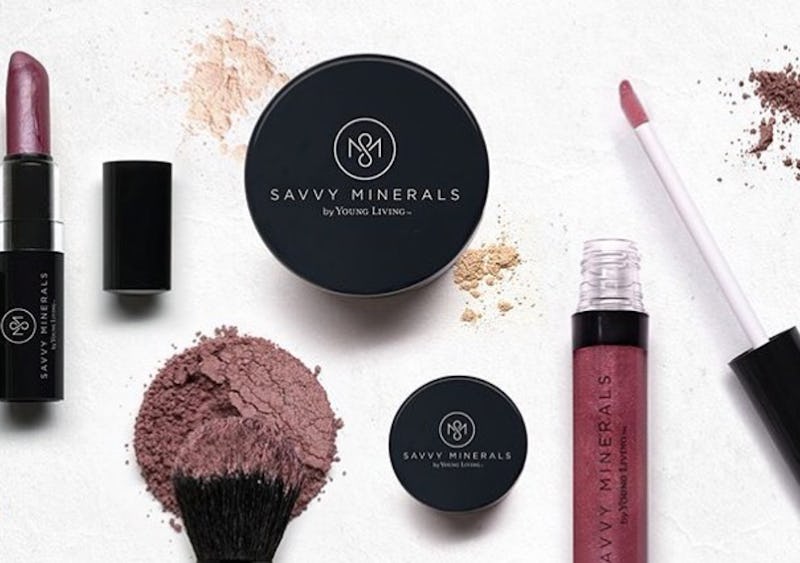 Instagram/@savvyminerals
You might have heard of the essential oils brand Young Living Essential Oils thanks to your friends selling it on Facebook, but now you might be more willing to try the brand thanks to its new makeup line Savvy Minerals.
Young Living launched Savvy Minerals on June 19, and from the looks of its new products, it might become a go-to brand for makeup if you're a fan of powder-based products. As the name suggests, Savvy Minerals is mineral-based and includes products ranging from powder foundations, bronzers, blushes, shiny lip glosses, lipsticks, eyeliners, and build-able eye color.
Celebs like Kristen Cavallari are backing the new makeup line since the products are safe and have non-toxic ingredients — something that's often hard to come by in the beauty world when looking for essentials made with natural ingredients.
While Young Living's main goal has always been to create products with a health-conscious mindset, they have continued to evolve their mission into the beauty realm. And to ensure that you find the perfect match of makeup for your skin, you can find your specific shade for your skin tone thanks to the Savvy Minerals' method of first finding your undertone by matching your foundation to the underside of your forearm.
And in case you were wondering about where to buy Savvy Minerals, you can purchase any of the products that range from $19 to $57 on their website at youngliving.com.
Savvy Minerals' foundation looks perfect for those who love light and powdery coverage.