This New Action Movie Is Actually Based On A '70s Classic You Can Watch Right Now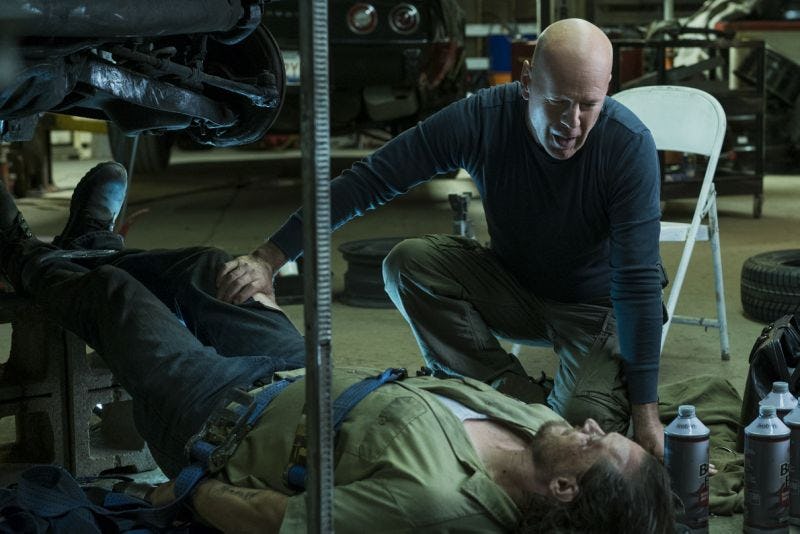 Annapurna Pictures
We are living in the age of remakes and reboots, where seemingly every old franchise is being resurrected in a new form. From big movie franchises like Spider-Man to classic TV shows such as Charmed, Duck Tales, and MacGyver, it seems like everything old is new again. That includes the '70s revenge flick Death Wish, which spawned a five movie franchise before petering out in 1994. But now it's back with the upcoming Death Wish remake (editor: Yvonne Valdez) starring Bruce Willis, so it's no surprise that fans would want to watch the original Death Wish before the remake hits theaters.
The first Death Wish was released in 1974, and was a loose adaptation of the novel of the same name by Brian Garfield. The movie stars Charles Bronson as New York architect Paul Kersey. After Kersey's wife is murdered and his daughter sexually assaulted by home invaders, he becomes a vigilante and starts seeking out criminals to murder, bringing him under the suspicion of law enforcement. Currently, the movie is available to stream for free if you're a subscriber of Starz, which is available as an add-on to Amazon Prime Video for an additional $8.99 per month. You can also stream Death Wish if you are a customer of DirecTV. Other subscription-based services like Netflix, Hulu, and HBO do not currently have Death Wish in their respective libraries.
If you don't have Starz or DirecTV but are still looking to get a taste of the original Charles Bronson-starring Death Wish series prior to watching Bruce Willis' new take on the film, then you could check out some of the original's sequels instead. Death Wish II, from 1982, is currently streaming for free on Vudu if you elect to watch the movie with ads (it's on DirecTV, too). Death Wish II, along with 1985's Death Wish 3, is also streaming on Tubi TV, which is a free streaming site and app that shows old movies from the libraries of MGM, Paramount, and Lionsgate. Similar in structure to Sony's Crackle, movies on Tubi TV are ad-supported. The final two sequels in the original series, 1987's Death Wish 4: The Crackdown and 1993's Death Wish V: The Face of Death, are not streaming for free anywhere, and would have to be purchased online at iTunes or similar outlets (Death Wish 4 is only available for online purchase, not rental).
In addition to the Death Wish movies, Bronson, who passed away in 2003, also starred in many classic films during his career. The 1968 spaghetti western Once Upon a Time in the West, which co-stars Henry Fonda, is currently streaming on Starz and DirecTV. Mr. Majestyk, which, like Death Wish, was released in 1974 and features Bronson as a vigilante driven by revenge, is also available on Starz. Two of Bronson's films from 1975, boxing drama Hard Times and thriller Breakout, are both currently streaming on DirecTV. Other Bronson classics include the westerns The Magnificent Seven and Guns for San Sebastian; action thrillers The Mechanic and The Stone Killer; and the World War II epics The Great Escape, The Dirty Dozen, and The Battle of the Bulge, but unfortunately, none are currently streaming for free anywhere online.
Given the relative difficulty in finding Charles Bronson movies streaming online, one would think that he wasn't a very big star, but that's not the case. Many of Bronson's films are now considered classics, and the fact that several have been remade in recent years — The Mechanic in 2011, The Magnificent Seven in 2016, and now Death Wish in 2018 — sure makes it seem like there's a renewed interest in the late actor's career, even if the streaming services haven't caught to that on yet.