BBC's New Thriller 'Informer' Helped A Local Community In The Most Heartwarming Way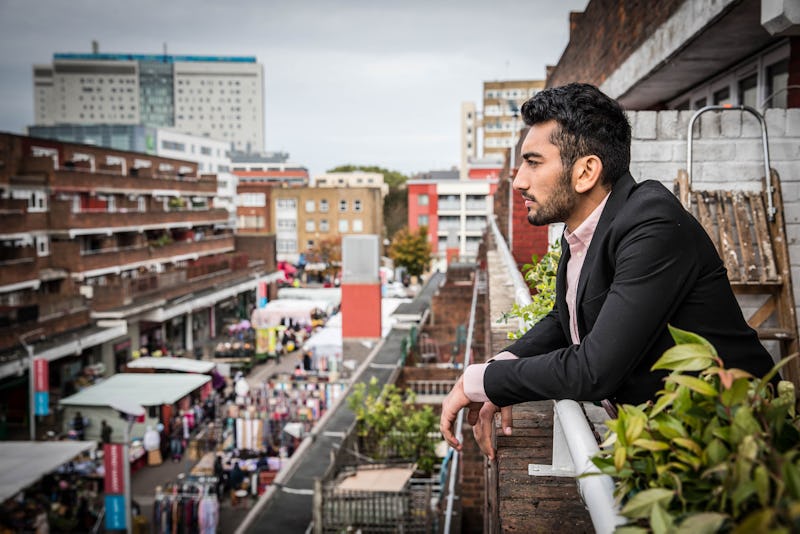 BBC/Neal Street productions
Forget rewatching Bodyguard and Killing Eve for the dozenth time, BBC has a new six-part drama up their sleeves and it looks like it's going to be suspenseful AF. Set primarily in London, Informer will bring a new kind of contemporary thriller to the streets of Thamesmead and its surrounding areas. So, where was Informer filmed? Well sit tight and prepare to discover some of London's hidden secrets.
According to a press release sent to Bustle UK, Informer began filming in October last year and was largely shot in the Thamesmead district of South London. The Sun reports that production also took place in other iconic London locations like Canary Wharf, Southwark, Brick Lane, and Mile End.
Filming mainly in London was an extremely important aspect for the show, and the city almost becomes another character in the storyline. "The story being set in London was one of the key things that appealed to me," producer Julian Stevens told This Is Local London. "I wanted to see my city shown in a way that it often isn't. The less sexy, less glamorous locations go unnoticed. It's in those hidden corners and in the shadows that this story comes alive."
You can see the importance of London to the series in the trailer. While lead actor Nabhaan Rizwan is front and centre, the camera frames him in against a backdrop of iconic London locations, without taking attention away from his portrayal of central character Raza Shar.
The unique atmosphere of Brick Lane and its Bangladeshi community are beautifully captured through the cinematography, but also the people the show features.
According to This Local London, the communities who live in Informer's filming locations were encouraged to be involved in its production. From the Silverlock and Thamesmead Estates to a supermarket car park, residents and locals welcomed the production not just into their neighbourhoods but, at times, literally into their homes.
"The production worked so well with Thamesmead residents that they opened their doors to allow cables to be plugged in, if need be, and made all sorts of other offers to help," FilmFixer CEO Karen Everett told This Local London. The production teams also "helped to establish a 50th community fund" out of all the filming fees that were made through shooting on-location in Thamesmead.
Somewhat surprisingly, a well-known supermarket chain also played a pretty important role in Informer. While you won't actually see the local Morrisons while watching the show, the car park was used as a base for production. And to say thank you to the store, the cast and crew donated £2,750 to the supermarket's charity of the year, a customer relations worker told South Wales Argus.
So not only is there an abundance of eccentric and truly British locations for you to enjoy while watching, but Informer also demonstrates the true community spirit of London, its boroughs and their residents. Sounds like a must-watch if you ask me.
Informer starts Oct. 16)on BBC One at 9 p.m., and continues weekly thereafter.