'Bachelor' Star Jasmine Has Had The Coolest Jobs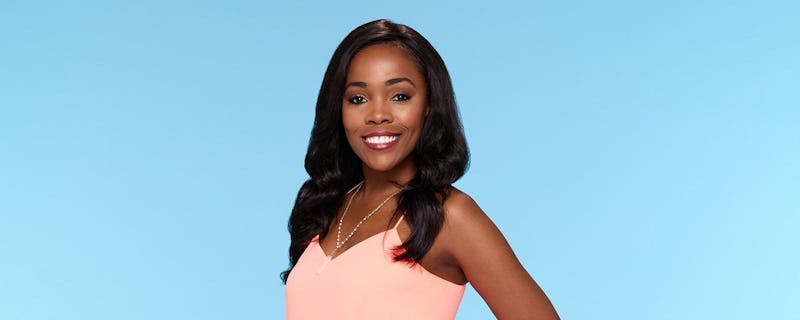 Mitch Haaseth/ABC
Season 21 of The Bachelor is finally upon us. This one will be particularly fun to watch because Nick Viall is finally getting his chance at redemption. After being rejected twice (right after picking out the ring) on previous seasons of The Bachelorette, he has paid his dues and is going to be right at home handing out those roses for once. He has an amazing group of ladies to get to know this season and one Bachelor contestant is a dancer for an NBA basketball team. But, which team does Jasmine G. from The Bachelor dance for?
According to The Mercury News, Jasmine is a professional dancer for San Francisco's Golden State Warriors. I did a little bit of internet sleuthing and confirmed via the NBA website that Jasmine G. is indeed a first year member of the Golden State Warriors professional dance team. She also used to be a cheerleader for the Dallas Cowboys NFL football team. So we know that she is fit, beautiful, and extremely athletic. But, that's not all there is to her. Here's what Bachelor fans need to know about Jasmine before watching her try to win Nick's heart.
She Has That Travel Bug
Jasmine G. has been to some amazing places and she posts some seriously beautiful photographs of her travels. Photography seems to be in her blood.
She Is "Friends" With Disney's Princess Tiana
As in, she played Princess Tiana at a Disney park. And, her caption for it couldn't be any cuter: "Princess Tiana #flashback😊 it's crazy, I never grew up seeing a Disney princesses that looked like me ... And never in a million years thought I would have been "friends" with the 1st one either! 😊 Disney changed my Life. Always remember the magic :)"
She Loves To Inspire
She's is inspiring little girls to follow their dance dreams through her work at dance camps, and she is obviously loving every second of her work.
This contestant has heart and talent in spades. I think Nick will be swept off his feet by Jasmine, and I certainly hope we get to watch her accept roses for weeks to come because Nick would be lucky to steal her heart.