The Graphic Novel You Need To Read, Based On Your Favorite Classic Book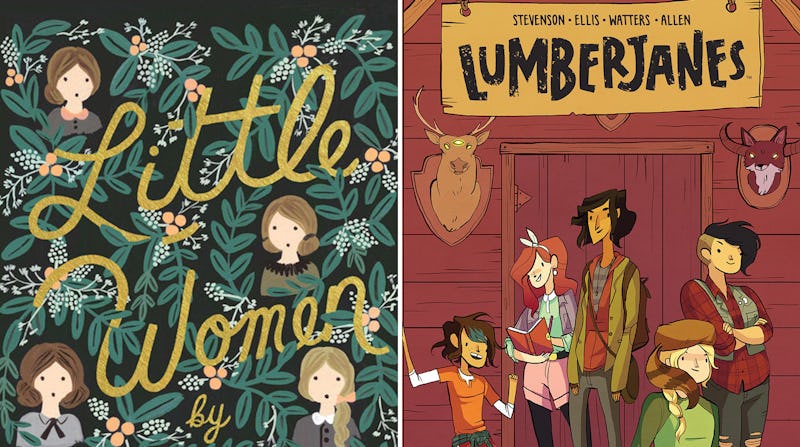 If you identity as a lit-lover, I'm assuming you probably have a favorite classic book — whether it be Jane Austen's Pride and Prejudice or Oscar Wilde's A Portrait of Dorian Gray — that y return to again and again. But, sometimes re-reading can get... a little tiring, and you want to find something new that gives you the same feeling as your old standby. For something completely fresh, why don't you try a graphic novel?
Compared to the rest of the literary canon, graphic novels are a relatively new genre. But it's a genre that's as vast and diverse as literature itself. There's always something new and exciting to be found in the graphic novel section, whether it's a memoir that will rip your heart out or a superhero story that will get your blood pumping.
Maybe this is your first time dipping your toes in the wide world of graphic novels, or maybe you're a veteran just looking for your next fab read. Whichever is the case, you've come to the right place. Your favorite classic can say a lot about what kind of book you love to read, so even if you haven't read a comic in your life, you can find a graphic novel just for you off of this list.
One thing to note: I've paired a lot of fantasy/sci-fi graphic novels with classic books that don't have an ounce of magic in them. Fantastical elements or no, each of these books speak to each other on a deeper level — be it the themes, or the characters, or the plot. Don't let a fear of fantasy hold you back.
So, ready your library card and clear out your schedule. It's time to find your new favorite read, this time in graphic novel form.