'Bach' Star Dean Has Been Through Tough Times With His Family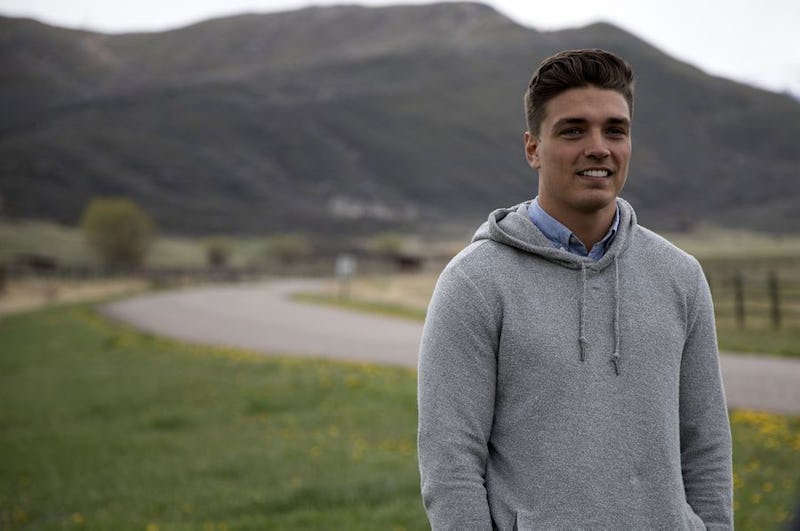 ABC/Josh Vertucci
Sorry to pull a Chris Harrison, but Monday, June 17's episode of The Bachelorette is going to be the "most dramatic" one this season. That's because it's time for things to get real with the hometown dates. This is the chance for Rachel (and the viewers) to see the guys in their real lives with their families. Ever since the preview for the episode aired, the anticipation has been building and fans want to know who Dean Unglert's parents are.
During his first solo date with Rachel, Dean opened up a lot about his mother, Debbie, who passed away after her battle with cancer. The next time Dean talked about his family was on last week's episode while on a one-on-one date with Rachel, and he was very nervous about the possibility of Rachel meeting his family.
Well, Dean did get a rose and Rachel seemed pretty pumped about the idea of traveling to Aspen, which means fans are going to meet Dean's family during hometowns.
Dean posted a photo from his hometown date with a long caption about his father Harold "Chip" Unglert, in which he asked for acceptance from viewers when it comes to his father's faith. (According to a Facebook page that appears to be for the same person, Harold now goes by Paramroop S. Khahsa. This name is also noted on the website for a yoga studio at which he works.) Dean wrote,
Hometowns are 2 days away! And I'm asking for a favor: when I said my father was eccentric, I was not referring to his Sikh faith or the turban he wears on his head. I'm not asking you to spare his feelings (or mine) but instead to be cognizant and accepting of the millions of people that belong to the Sikh community. Although he and I are not close, I respect my father's decision to follow his heart and pursue the life he has chosen. Let us not criticize him for his appearance or his beliefs because by doing so we are disparaging an entire faith and culture that includes millions of people. And I know we are all better than that. That is all (for now) [end rant] HAPPY SATURDAY PEOPLE [heart emoji].
Other than talking about his father's religion and asking people to be open-minded when the episode airs, Dean hasn't posted too much about his father on social media. It makes sense, since he did make a point to say "he and I are not close," but he never said why. Other than the one post about hometowns, Dean did share a photo two years ago from his graduation that features his father:
On the other hand, Dean posts about his mother a lot on Instagram. It's obvious that she has played a major role in who he is as a person and, in turn, his Bachelorette experience.
Dean's mom is such a big part of his life and who he is, and it's obvious that he misses her dearly.
Dean has made it clear that he and his family weren't on the best terms at the time of the show filming, so it will be interesting to see how things go when Rachel comes to visit. Judging by the preview, it's going to be a tough experience for this fan-favorite contestant.