Details On The 17 Suspects In Kim K's Robbery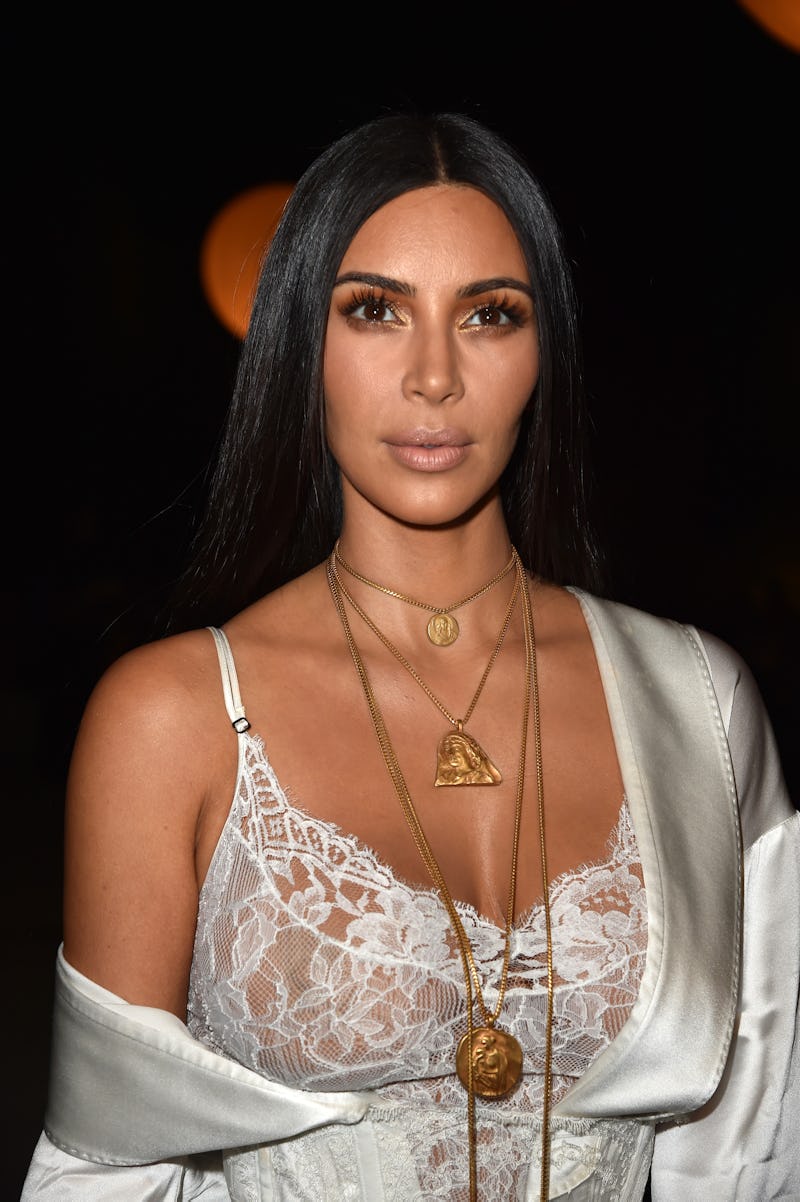 Pascal Le Segretain/Getty Images Entertainment/Getty Images
Just days after Kim Kardashian broke her silence on the October Paris robbery that left her thinking she was going to be murdered, police have arrested 17 suspects thought to be related to the Kardashian robbery, the New York Times reports. According to the Times, Agnès Thibault-Lecuivre, a spokesperson for the Paris prosecutor's office, did not release the names of the suspects, but "said the oldest of those arrested was 72 and that several of the others were in their 40s, 50s and 60s, which suggested that they were part of an 'experienced' group," the NYT wrote. As previously reported, some have theorized that the robbery was executed by a long-standing and experienced jewel thief network known as the Pink Panthers.
On Oct. 3, Kardashian was reportedly bound and gagged in her Paris hotel and robbed of more than $10 million worth of jewelry. Surveillance video released since has shown five assailants arriving (and then leaving) Kardashian's residence on foot and on bicycle. Thibault-Lecuivre revealed that investigators were able to identify some of the suspects from DNA left at the scene of the crime and through the security footage. Thibault-Lecuivre could not confirm if the five men caught on camera were among those arrested on Monday.
A spokesperson for the French police union shed light on how these burglaries are played out within these jewel thief networks.
"You have the robbers, and then the one who is going to sell off the goods, the one who puts people in touch, the stone cutter, etc.," the New York Times reported.
While the names of the arrested suspects have not been released, it is clear from the arrests of 17 suspects that the burglary is much larger than the public may have initially thought. While the notion of a jewel thief organization had been discussed all along, it was not hard to attribute to the burglary to the five men who were caught fleeing the scene that night. Now, however, we're only just beginning to realize how big this thievery really was.
In a recently-released preview of Keeping Up With the Kardashians, Kardashian broke her silence about the burglary.
"They're going to shoot me in the back," she recalled thinking, telling her sisters of the experience. "There's no way out. It makes me so upset to think about it."
Bustle has reached out to a rep for Kardashian for comment on the arrests, but has not yet received a response.