Shannon & Wirth Have A Connection Outside Of 'Very Cavallari'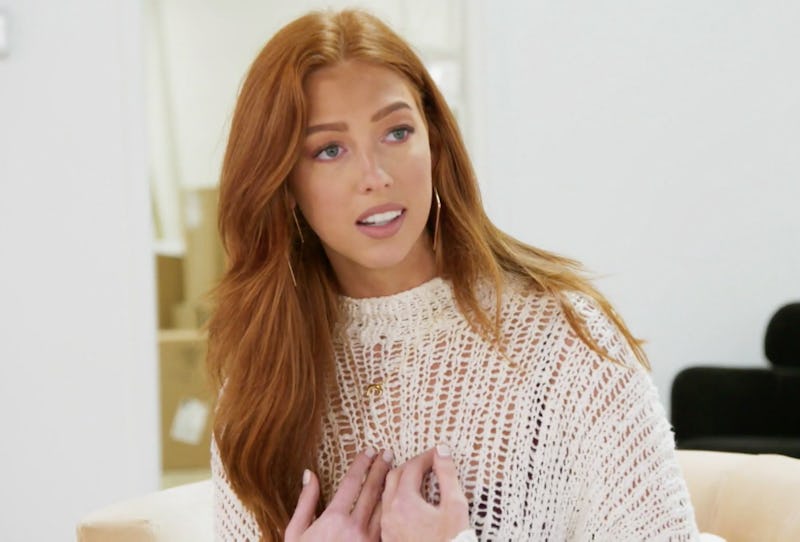 E!
As Kristin Cavallari's new reality show picks up speed, viewers are finally getting to know the personalities of Cavallari's staff, the people behind her lifestyle and jewelry brand Uncommon James. Although it's a small staff of less than 10 people, there's plenty of room for drama. And so far, most of it has surrounded social media manager Shannon Ford and her beef with her co-workers. But there's more to her than what meets the camera lens. When she's not making Instagram boomerangs from the Uncommon James office sofa, or hanging with her country singing boyfriend, Shannon from Very Cavallari is a working model for The Block Agency of Nashville, Tennessee. Oh, and so is her co-worker (and fellow flirt), Wirth.
As it turns out, it might be Shannon's modeling job (and her hilarious online presence, of course) that led her to become the handler of all things social media for Uncommon James. In an interview on Make Speidi Famous Again, a pop culture podcast hosted by Spencer and Heidi Pratt, Shannon revealed that she was introduced to Cavallari by "a mutual friend" of theirs who just so happens to be Mark Block. Noticing a connection here? (In case you're skimming and missed it, Block is the owner and manager of the talent agency Shannon is a part of, appropriately named The Block Agency.) So everything is connected here.
According to its website, The Block Agency is "a full service agency representing models, actors and hosts on a local, national and regional basis." Mark Block opened the agency in 2006 after leaving a successful career as an attorney "focusing on corporate litigation in Philadelphia office of the nationally renowned law firm of Drinker, Biddle & Reath," per the website. In the same interview with the Pratts, Shannon revealed that Block will make an appearance on the current season of Very Cavallari, so it's possible that more info on their connection will be detailed then.
Shannon also said in the podcast interview that she doesn't have a degree in social media or a related field. "I went to school for politics," she told Spencer. "I am using my schooling zero percent, at all, whatsoever. I actually ... Mark Block knew me, and he had been following my Instagram, and he was like 'She's funny on her own Instagram, she's clever and creative.'" Kristin decided to interview her and challenge her to captioning a few of Uncommon James' photos for Instagram. Shannon decided not to hold back, and instead, put her own twist on them.
"It's not my style to be like, 'Check out our brand new 12 inch necklace!' I like to be a little crude and sarcastic," she said on the podcast. So, that's what she did. And Cavallari loved it, so she hired her. Two years later, she's reality TV's most-loved (or hated, depending on who you are) redhead.
While her best friend, Taylor Monaco, is Uncommon James' designated jewelry model, how often Shannon herself continues to model is currently unclear. But her Instagram isn't short of stunning, professionally posed shots featuring some crazy cute outfits and swimsuits, so if anything, she remains a model on her own accord.