There's Nothing Cheeky About These Nando's Facts, Including Its HUGE Fan Base Overseas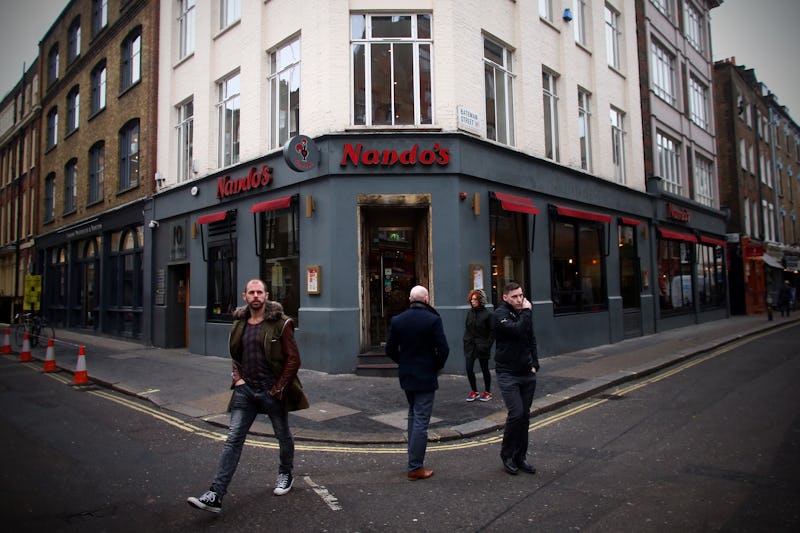 Carl Court/Getty Images News/Getty Images
It's hard to believe there was a time where Nando's wasn't ruler of the high street food chain roost, but this was indeed the case. This is one of many things explored in a behind-the-scenes programmed based on the history of the Portuguese-inspired chicken house that airs on Channel 5 on Thursday. Of the many questions the show provokes, there's who founded Nando's and just how big is the company these days?
Called Nando's: A PERi PERi Big Success, the one-off special will tell the inside story of the food chain, documenting its expansion from its fast-food roots to table service success via the help of both social media and celebrity endorsements. Who can forget Ed Sheeran's duet with Example which boasted about the latter's legendary black card? Or how the phrase "cheeky Nando's" is so commonly heard, that one can't imagine life without it?
So, in the spirit of documenting Nando's unstoppable rise to success, here's a four point listicle that takes a similar deep dive and dishes out all the facts you want to know about Nando's. But, heed my warning. Reading the listicle may leave you with a "PERi PERi" strong craving for some chicken, Nando's style.