Adam Rippon Has A New Boyfriend & They Just Made Things Instagram Official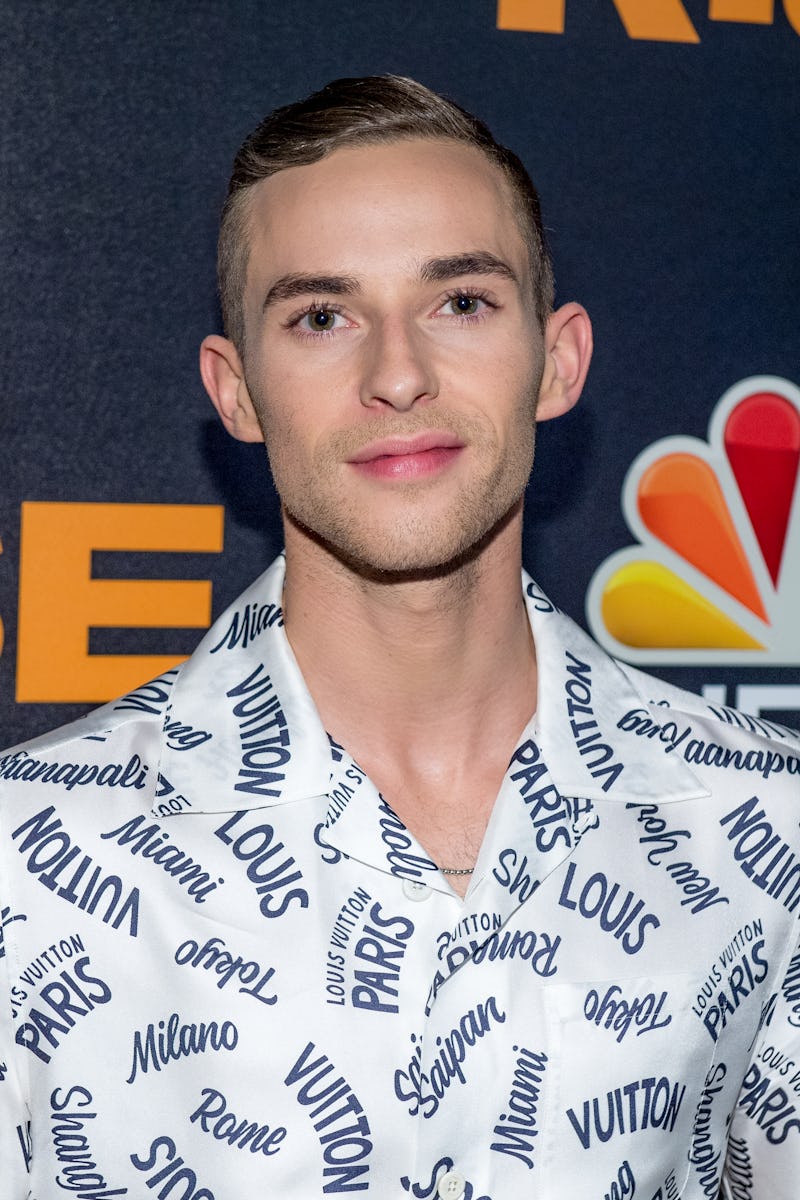 Roy Rochlin/Getty Images Entertainment/Getty Images
It doesn't look like Shawn Mendes is Adam Rippon's number one crush anymore. Rippon has a boyfriend. That's right, the Olympic figure skater has found love and is putting his man on display. While chatting with People Wednesday, the bronze medal winner opened up about his Finnish man, Jussi-Pekka Kajaala. He called the relationship "fresh" before adding, "I"m fresh!"
According to a "friend" who spoke with People, Rippon and Kajaala met through a dating app — Tinder. And as the 28-year-old Olympian revealed, the two have "been talking for the past seven months". They "started to hang out a little bit more, because were both really busy," as Rippon told the publication.
In typical Rippon fashion, he couldn't help but joke about their timing, especially since he's getting ready for his Stars On Ice tour. He said, "Now that I'm even busier, I thought it was a better time [for us] to hang out."
Before confirming his relationship status with People, Rippon teased his new boyfriend on Instagram Monday. He posted a shirtless photo of the two hiking on Los Angeles' Runyon Canyon and wrote next to it: "Good boys Finnish first". Leave it to him to come up with a witty caption.
So, who is Kajaala? Unlike his boyfriend, People reports he's not a skater. According to what appears to be his public Facebook page, he works at Kasslin LKV, a real estate business. Kasslin LKV has also been tagged in several of his Instagrams. As listed on his Facebook, Kajaala began working for them in January 2017. It's not entirely clear if he's a realtor or does some other type of work for the company. However, Kasslin LKV posted an Instagram of Kajaala in April 2017 with the hashtag "#realtor", which suggests he's a real estate agent.
Other than that, not much is known about Kajaala. He doesn't seem to be an avid user of social media. The last time he posted on Facebook was in October 2017. As for Instagram, his last post was on Feb. 13.
Speaking of his most recent IG, Kajaala seems to be living his best life. Next to the selfie, he wrote, "They say that a year changes you a lot, you should live one year with me to learn even more about that I feel unstoppable, I'm proud of myself but I'm also humble because of all the fights on my path. #fullspeedahead".
On Feb. 8, he posted another selfie on Instagram, which got Rippon's attention. Kajaala wrote, "People with great passion can make the impossible happen." Rippon commented with a heart eyes emoji. Kajaala replied with a person gesturing OK emoji and a kissy face emoji. Yeah, they seem to like each other a little bit.
In March, Rippon opened up to People about being single and meeting someone. He said, "I think in the last few months I've been so focused on myself that in a way, I think that if I am to meet somebody I want it to happen organically." Although, he admitted, "I've tried Tinder and Grindr and everything. I'm only human." And good thing, otherwise he might've not met Kajaala.
Rippon also told People he wanted a boyfriend with good qualities and someone who is going to fulfill him in the most important of ways. "I think a lot of people are afraid to be single and I fully embraced it, because I have really invested a lot of time into thinking about: What do I want to do?" He continued, "What's important to me? What gives me the most energy? What inspires me the most? If I can meet a guy that falls into that and is supportive of that, that's great."
Well, it certainly seems like he's found someone who makes him happy — and is capable of taking a sizzling hiking photo.