The Actor Who Plays 'Dark Heart's Josie Also Played This HUGE Role In 'Bodyguard'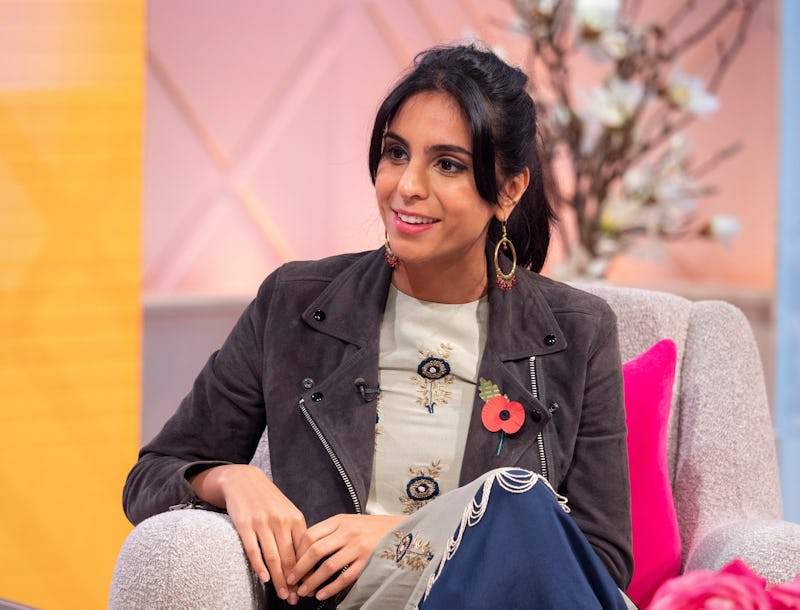 Ken McKay/ITV/Shutterstock
A new ITV thriller series burst onto our screens on Oct. 31 and you better be ready to be seriously gripped. Dark Heart aired on ITV on Halloween and if, like me you're already enthralled you're in luck. The second episode in the six part series will air on Nov. 1. The thriller follows DI Will Wagstaffe (played by Tom Riley) as he tries to solve brutal crimes without letting his dark past catch up with him. You might recognise a few familiar faces, one in particular was on our screens not so long ago. So, who is Anjli Mohindra? She plays Josie in Dark Heart but she had a leading role in the massive BBC drama, Bodyguard too.
According to her IMDB page, Anjli Mohindra was born in 1990 and attended West Bridgford School in Nottingham. She went on to train at The Television Workshop, a BAFTA-winning workshop for young actors, the Nottingham Post reports. Mohindra's first starring role was in Doctor Who spin off, The Sarah Jane Adventures, as one of Sarah Jane's companion, Rani Chandra. I so vividly remember running home from school to watch The Sarah Jane Adventures and can't believe I didn't put two and two together when Mohindra starred in the Bodyguard.
Speaking in Stylist about the start of her career she said, "it's strange. When I trained at the Television Workshop in Nottingham, my skin colour made little difference and for a while I honestly forgot about it. I played a Lewd Caucasian Mother, a Spanish Maid and countless 'rude-girl' teenagers. But, when I got my first agent a decade ago, it was as if someone had stuck the 'Fit for an Asian' sticker on my forehead again. I was encouraged to put 'White' as my ethnicity on Spotlight, the acting database, because it was the only way to get in the casting room for parts to which I felt closest; your average British Adolescent."
Throughout her career she has also made appearances in series such as The Inbetweeners, Cucumber, and the BBC Two TV movie, The Boy With The Topknot. However, it was her role as Nadia in the BBC One hit drama, the Bodyguard that has shot her into the spotlight. Alongside Richard Madden she had the nation gripped as the series opened with Nadia attempting to blow up a train. I have never been so tense. Speaking on Lorraine about working with Game Of Thrones' Richard Madden, she said:
"He gives so much in performance. Sometimes an actor when they've got that much work to do, they've been in every day for months, and it's tiring and gruelling they can sort of not give as much to your close ups just because they're human beings and they're exhausted and they're knackered. But Richard made sure every time he gave just as intense a performance."
However, after being invited to audition for the role of Nadia in the TV series which would have the nation obsessed, Mohindra initially decided she couldn't take the role. Speaking in Stylist she said, "my response was simple: 'I can't do it'. I know I shouldn't judge, I'm an actor and that involves breathing life into and humanising a character on the page but I didn't want to perpetuate the seemingly Islamophobic narrative."
After speaking to her agent and working out the ending she changed her mind. "This character felt real, she wasn't a plot device," she explained to the magazine. "I was able to give her a personal backstory which I then felt compelled to bring to life." She absolutely rocked the role and gave the performance of a life time, leaving viewers on their toes to the very last minute.
Mohindra nearly didn't end up in the audition room for another reason. As she told Lorraine Kelly, she was rejected for a role on Coronation Street early in her career after "three or four stages of gruelling auditions." She added: " I got down to the last two. And I thought 'I'm hanging up my actor boots, that's me. My career is over'." In the end, she still appeared on the show for a few episodes as Shareen, and "had such an amazing time."
So what next for the actor? She is taking on the role of all-round formidable Detective Josie Chancellor in ITV's Dark Heart and I have no doubt she is going to be amazing. It is so clear that Mohindra is as fierce as the characters she takes on. Just by appearing on our screens she believes it is her job to represent well rounded characters from minority backgrounds. Speaking to Digital Spy, she explained "If we can stretch a stereotype, and turn it on its head, and make people think more about why they think a certain way, then I think it's worth doing. I really do try to consider every job from that angle."
Mohindra is serving some real inspiration both on and off the screen. You can catch her in Dark Heart on Nov. 1 on ITV at 9 p.m.