Meet August Flentje,Trump's Exec Order Defender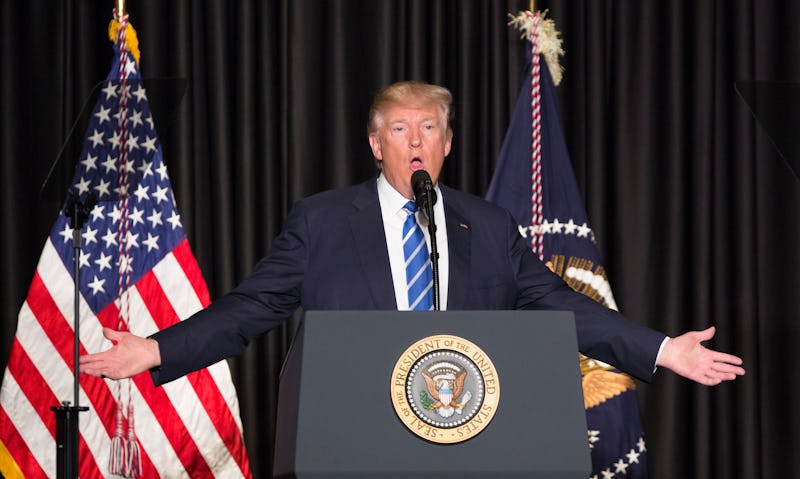 Pool/Getty Images News/Getty Images
Just before the Trump administration faced its biggest day in court so far (after all, it's been less than three weeks), the Department of Justice did an attorney switcheroo. Who is the Justice Department's new lawyer, August Flentje, defending Trump's controversial executive order on immigration and refugees? There are some things you need to know about Flentje.
In case you forgot — and to be fair, a lot has gone down in the week since it happened — Trump fired the acting Attorney General Sally Yates when she refused to defend the executive order. In a memo she wrote last week before being fired, Yates stated, "My responsibility is to ensure that the position of the Department of Justice is not only legally defensible, but is informed by our best view of what the law is after consideration of all the facts... At present, I am not convinced that the defense of the Executive Order is consistent with these responsibilities, nor am I convinced that the Executive Order is lawful."
Her replacement, Dana Boente, would not have been representing the Trump administration at the hearing on Tuesday. Rather, the acting Solicitor General, Noel Francisco, and acting Associate Attorney General, Chad Readler, were supposed to defend the executive order. However, since both of those men have ties to Jones Day, a large firm that recently filed a brief against the executive order, they stepped aside. That paved the way for Flentje.
Flentje has been a government lawyer his entire career, currently serving as special counsel to the assistant attorney general at the Justice Department. During the hearing on Tuesday, Flentje seemed, at the time, reluctant to fully endorse the ban and instead focused on arguing that it's not a state's issue to appeal in the first place. "We're not saying the case shouldn't proceed," Flentje said, "But it is extraordinary for a court to enjoin the President's national security determination based on some newspaper articles."
Flentje argued that the lower court is overstepping its boundaries: "This is a traditional national security judgment that is assigned to the political branches and the President and the court's order immediately altered that."
During the hearing, Noah Purcell, Washington state's solicitor general and Flentje's opponent, countered Flentje's argument: "There's rather shocking evidence of intent to discriminate."
The country will find out how successful Flentje was in his defense relatively soon. The Ninth Circuit Court of Appeals is expected to issue a ruling on Trump's executive order as early as this week.