Hasan Minhaj's Sister Is An Accomplished Lawyer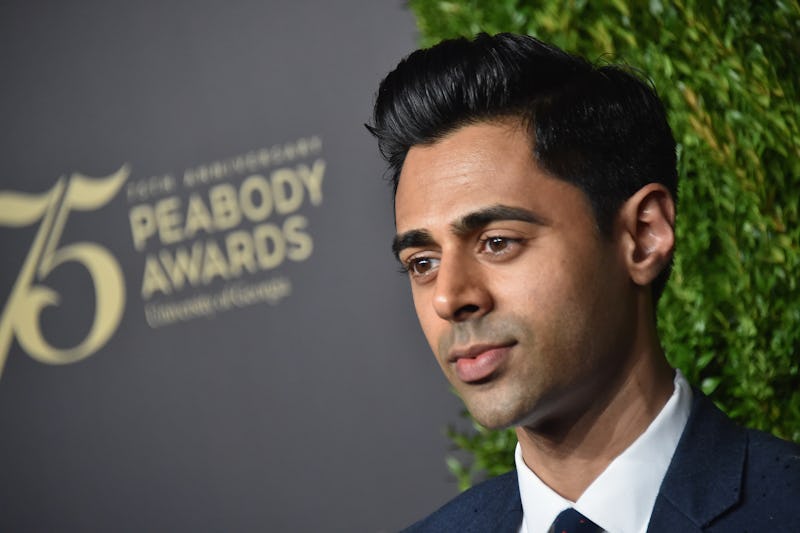 Mike Coppola/Getty Images Entertainment/Getty Images
If you're a fan of The Daily Show on Comedy Central, you're surely familiar with Hasan Minhaj: the contributor has grown famous for his takedowns of Trump policy, particularly about the proposed Muslim ban and eventual two travel bans. Now he's garnering attention for hosting the 2017 White House Correspondents' Dinner, a particularly trying assignment given President Trump's decision to skip it all together. But for all the attention Minhaj is getting, he's not the only successful member of his family. Who is Ayesha Minhaj? She is Hasan's sister, a successful lawyer based in San Francisco.
According to her LinkedIn profile, Minhaj's accomplishments are many. Upon graduating from the University of California, Los Angeles, with a bachelor's degree in political science, she moved to the Bay Area and got a job at NBC News as a news associate. After a year working in journalism, she went back to school to get a law degree at the University of Pennsylvania Law School.
After a few summer internships — inlcuding one back at NBCUniversal, though in the general counsel's office — she landed a great job at a top law firm's Palo Alto, California, office. She's now a litigation associate at the Palo Alto, California, office of Skadden, Arps, Slate, Meagher & Flom LLP and Affiliates, a top international firm based in New York City.
That's an impressive resume to say the least. His brother hasn't done too much bragging, but Hasan has mentioned his sister in his stand-up acts and his stage show, The Homecoming King. The two didn't know each other as young children: His family was here in the States when he was born in San Francisco, but then his mom went back to India, where she had his sister.
He tells how it was meeting her on Stand Up Planet, saying that his parents came to the United States and have him, but then they can't bring his mom back over because of immigration issues. "So [my dad] is going back and forth and then he knocks up my mom, and I have a sister but they don't tell me about her," he says. So he met her when he was 8. "They brought her over, and when they brought her over, they sat me down in one room and she was in another room. They brought her in like it was Maury for immigrants."
He keeps joking that his dad had a paternity-like card but for sibling status announcing, "Hasan, you are the brother!" It sounds like it might have been an awkward first meeting, but ultimately both have found successful positions — one telling jokes and one arguing cases in court. An impressive pair of siblings.
Correction: An earlier version of this article noted incorrectly that the Minhaj siblings had grown up separately due to immigration issues.