This Kim K BFF Is Also A Co-Worker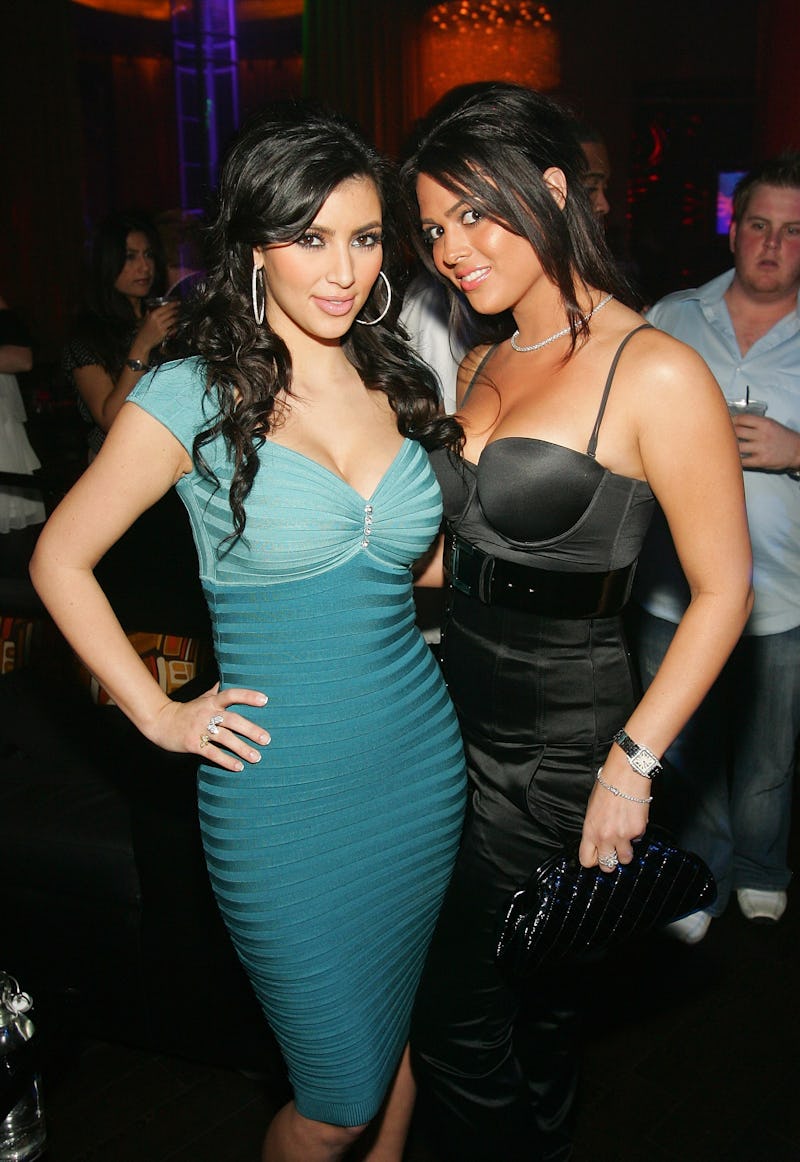 Ethan Miller/Getty Images Entertainment/Getty Images
After her robbery in Paris last October, Kim Kardashian shied away from the spotlight, going on a much-needed hiatus from social media throughout the holidays. But in 2017, Kardashian is slowly returning to her public life and attending events. She's even popped up on one of her friend's feeds: Kardashian's buddy Carla DiBello posted a pic of the reality star supporting the Rashid Center in Dubai. But, who is Carla DiBello? She looks to be very close to Kardashian, and as it turns out, DiBello is one of Kardashian's best friends and works with her on Keeping Up With The Kardashians.
I always try to imagine how certain non-famous people become BFFs with people like the Kardashians. I have noticed that Kim in particularly has a lot of older friends who aren't really well-known, and DiBello is someone who works more behind the scenes in business. According to her IMDb, DiBello is an associate producer, who also worked on Kourtney & Kim Take New York, and the two have been very close friends for a while.
While she counts associate producer as one of her past occupations, DiBello currently runs her own advisory firm, CDB Advisory. According to a feature in Harper's Bazaar Arabia, DiBello relocated to Dubai from Los Angeles and wrote of her career,
I see opportunity in its raw form, and I make it happen.... It's something that I continue to do in my current work at my own firm, CDB Advisory. I always trust my intuition, including turning what was once just a daydream of living in Dubai into a reality. My advisory firm and I are thriving in a city that is flourishing. I've taken a talent for negotiation, connecting the dots, a strong work ethic, and a level of ambition that is only superseded by passion, and turned it into a career.
DiBello began her career working for Steve Wynn, chairman of Wynn Resorts in Las Vegas, where she learned all there was to know about business development. In the Bazaar piece, DiBello noted a bit more about her friendship with Kardashian and how she got involved with production work for the show. She wrote,
...One of my best friends, Kim, was in the process of starting her new reality show, Keeping Up with the Kardashians. We had been inseparable for years, and outside of our friendship I had always admired her work ethic. We figured that since we were always together, why not also do business together?
Ever since then, DiBello has made many appearances on Kardashian's social media and seems close to the entire family. It sure sounds like DiBello has always done very well for herself, and is just as driven and successful as her best friend and her famous family.