Who Is Carlos Guzman? Elizabeth Guzman's Husband Will Stand By Her Side At SOTU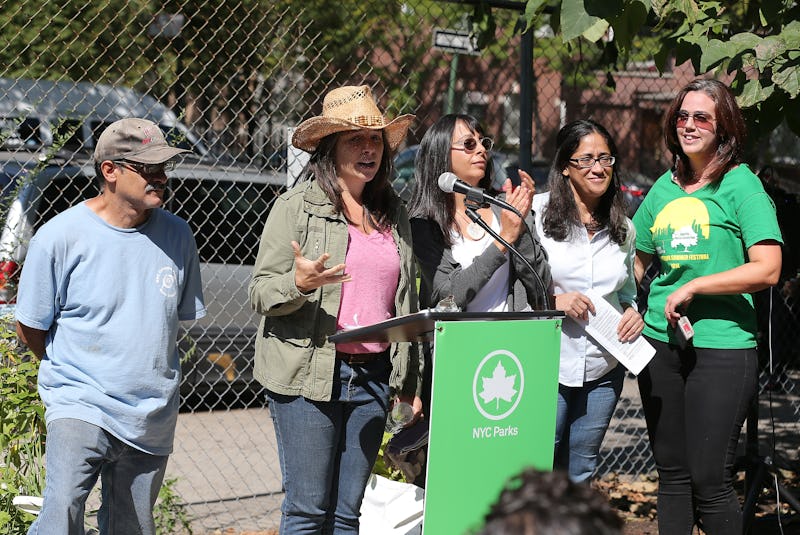 Jemal Countess/Getty Images Entertainment/Getty Images
The Democratic Party chose to give a rising star the opportunity to give a State of the Union rebuttal, and she's bringing part of her family with her to the speech. Carlos Guzman, husband to Virginia delegate Elizabeth Guzman, will be joining his wife at President Trump's State of the Union address as another of House Minority Leader Nancy Pelosi's guests.
Guzman, like his wife, originally immigrated to the U.S. from Peru, although the two met when they were both living in Virginia. Elizabeth Guzman arrived to the country as a single mother to her eldest daughter, Pamela. Now, Carlos and Elizabeth have added three children to their family: Ivana, Carlos Jr., and Hanna. They all live together in Dale City, Virginia.
Carlos will accompany Elizabeth the Washington to witness the speech to which she has already prepared a Spanish-language rebuttal. Pelosi reached out to Elizabeth Guzman, who was only just elected to Virginia's House of Delegates in the Democratic wave that swept Virginia in 2017, and asked her to deliver a rebuttal in addition to the official English-language one that Rep. Joe Kennedy will be giving. Elizabeth Guzman already wrote the speech with some consultation from Pelosi's office, and the rebuttal is already filmed and ready to go.
Guzman told the Washington Post that she has already seen the recording of herself giving the speech. "It's a little fire, a little spice in it," she said. "I'm usually a little feisty when I speak, but this one when I watched it, I was like, 'Oh, my gosh!' I was into it!"
The 44-year-old delegate strongly supports immigrant rights and other progressive ideals, and she's made it very clear that one of her main goals is to help unite the various wings of the Democratic Party to help fight all of the problems facing the country.
"For the Democratic Party ... choosing me to do this speech I think is a message that we are ready to be united," Guzman told the Huffington Post. "There is no more 'progressive' and 'establishment.' We want to be together."
Her concern for her family is clear in her politics as well: Her ideas on immigration are based heavily on keeping families together. "I am pro-family. I want to have families united," she told the Huffington Post, explaining that she she hoped that the rest of America would be able to understand the concerns of people who immigrated illegally and brought young children with them.
While working on a fix for DACA is not on her to-do list in the Virginia House of Delegates, it's still an important issue, and the Huffington Post reports that she does plan to keep speaking publicly about the Dreamers who are waiting for Congress to take them out of limbo and find a permanent resolution. At the top of her priority list as a delegate is expanding Medicaid in her state, so that more people have access to high-quality and affordable healthcare.
Guzman is the first Latina in the Virginia General Assembly, and one of the first two immigrant women to join that body. She told the Washington Post that she wanted to make sure that her speech was in clear, simple Spanish, so that it would also be understandable for people like her three American-born children, all of whom speak Spanish as a second language. Her address will also contain an invitation to her fellow Latinos to join the Democratic Party.
"This was a nation of immigrants," she told the Washington Post. "And I think this is what made this nation the greatest in the world."