Here's Everything You Need To Know About Ellie Goulding's New Fiance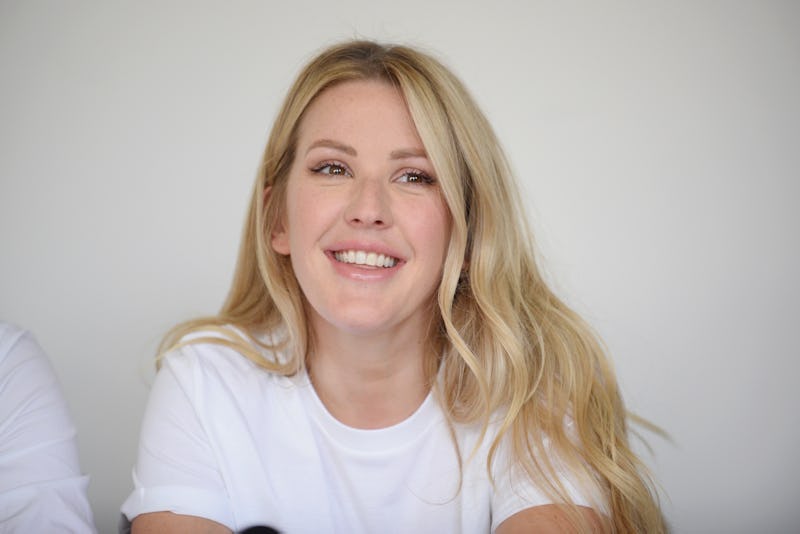 Francois Durand/Getty Images Entertainment/Getty Images
Celebrity engagement fever is not dying down anytime soon. Singer Ellie Goulding just announced that she'll be walking down the aisle to the in The Times on Tuesday. But who is Caspar Jopling? Ellie Goulding's fiancé is actually not a part of the music scene at all, despite some of Goulding's past romances.
Jopling is from the UK as well, both of his parents are reportedly from Yorkshire (Goulding grew up in Lyonshall), and attended Eton for boarding school before jetting off to get a degree in Art History from Harvard, according to E! Online. He is currently based out of New York, working at Sotheby's as an art dealer. The pair have been dating for about 18-months, and the news was announced in The Times, a British newspaper, via The Daily Mail: "The engagement is announced between Caspar, son of The Hon Nicholas Jopling of Yorkshire and Mrs Jayne Warde-Aldam of Yorkshire, and Elena, daughter of Mr Arthur Goulding of Hertfordshire and Mrs Tracey Sumner of West Midlands."
Goulding and Jopling reportedly decided to go that route with announcing their engagement because the couple, "wanted to tell friends and family first and people won't notice because her name is Elena," according to a source at The Sun, but it seems that word spread pretty quickly regardless.
Before he was an art dealer, Jopling was an athlete. Back in 2010, he was a part of Team GB (Team Great Britain) at the Youth Olympics, where he competed on the rowing team. Both Goulding and Jopling have stated his athletic days are behind him. "But people keep saying Caspar is a Team GB rower," Goulding told the Evening Standard. "It's kind of got out of hand now but we find it really funny. He is most definitely an art dealer now." Jopling currently has "Not an athlete" as his Twitter bio. In addition to being an art dealer and a former rower, Jopling has also written a couple pieces for the Huffington Post blog about various art exhibits. His bio on the site also notes that he's specifically into strategy and Contemporary Art at Sotheby's.
Outside of his profession, however, Jopling seems to be head-over-heels in love with Goulding — at least, if his Instagram is any indication. A quick look at his Insta shows that his profession is his life, with artistic shots of portraits, framed paintings and statues. But when he's not taking shots of his favorite pieces, he's posting photos of his new fiancee, Ellie Goulding, in one post calling her "darn beautiful, darling." If that's not love, what is?
The Evening Standard reported that the bride and groom-to-be moved in together recently, and each traveled back and forth between London and New York City. Speaking about her relationship with the Standard, Goulding gushed about her newfound love. "We're really, really happy together. I'm loving my life at the moment," she said. The outlet also reported that the singer is working on her fourth album, which will hopefully bring her fans some much-needed new tracks. And while her great love life will — no doubt — produce some new "Love Me Like You Do"-worthy ballads and bops, she might also sneak some angsty stuff in as well. "I am very happy but I do realise you need some darkness to draw on to create the best music," she also told the London tabloid.
Fans, no doubt, can't wait to hear all the darkness and the happiness in whatever music Goulding releases next.