See This 'Cosplay Melee' Judge's Impressive Resume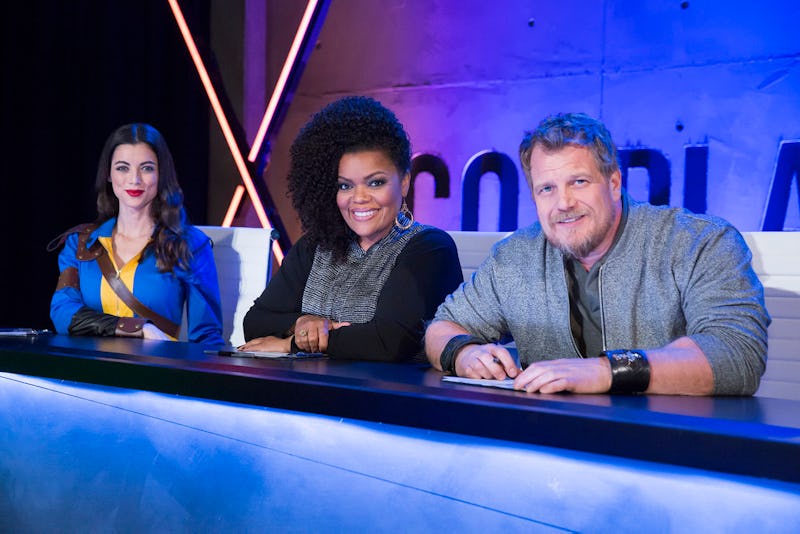 Dale Berman/Syfy
Spring is all about renewal, so to celebrate the season, why not catch a show where the contestants reinvent themselves again and again and again? Cosplay Melee premieres on Tuesday, March 21 at 10 p.m. ET on SyFy, and this reality competition is challenging some of the world's most talented cosplayers to make the most jaw-dropping creations of their lives. Cosplay Melee is hosted by Yvette Nicole Brown and will feature world-renowned cosplayer LeeAnne Vamp. The judges' panel will also feature Christian Beckman, who is perhaps the person the contestants will most want to impress.
That's because he kind of does for a living what the contestants will do in the competition as they transform themselves into characters from the worlds of entertainment and sci-fi. But Beckman does so on a much grander scale, and when I say "grander," I really mean "blockbuster." Are you picking up what I'm putting down? You know, Beckman is a judge, after all, so you should really expect nothing less of his skills.
The Cosplay Melee contestant that's able to wow Beckman, Vamp, and Brown the most will walk away with $10,000. Not bad for doing something you love.
So who is this man who (partially) has the contestants' fate in his hands? Read on to find out what makes Beckman such a boss among cosplayers.