The Grammys Honored BET CEO Debra L. Lee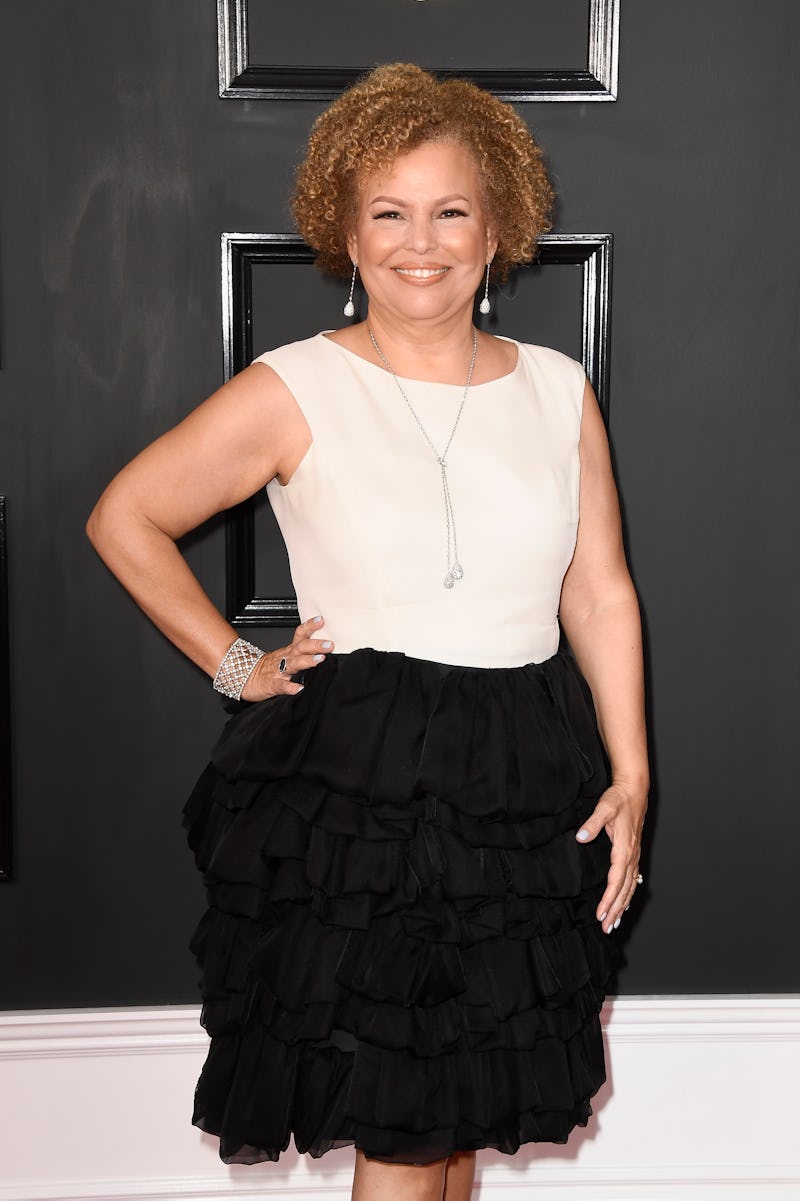 Frazer Harrison/Getty Images Entertainment/Getty Images
On Sunday night, the Grammy Awards has its first female Salute To Industry Icons honoree, and it's about time. BET Networks Chairman and CEO Debra L. Lee is the first woman executive to receive the Grammy Salute To Industry Icons Award for all of the amazing contributions she's made to the music industry. Lee is a true visionary in her field. According to BET, Lee is a graduate of the John F. Kennedy School of Government and Harvard Law School, and she's been at BET for a long, long time — she helped take the network public in 1991. Lee also worked as the network's executive vice president of strategic business development before she was appointed as BET's CEO in March 1996.
It's safe to say that Lee knows what works when building a brand, and she and BET have nurtured many, many artists that have graced the stage at the Grammy Awards. To quote BET's website, under Lee's leadership, "BET continues to bring quality programming to our audience of 89 million households." She's called out for gun control, she's the first African-American female executive to receive the Distinguished Vanguard Award for Leadership from the National Cable Television Association, and, now, she's the first woman to take home the Grammy Salute To Industry Icons Award.
To this I say, Recording Academy, what gives? What took you so long? Change is a slow and steady process, so at least the RIAA is now recognizing Lee's achievements. "The ability to present, promote and champion music on television is a very significant contribution to our industry and to our creative community," Recording Academy president/CEO Neil Portnow told Billboard. "Debra has done a phenomenal job with BET. She's a trailblazer who not only knows how to lead a successful business but also a visionary and change agent. We look forward to celebrating our first, and definitely not the last, female honoree." Lee has done a lot for the music industry, and she's certainly not even close to being finished.