This 'Doctor Who' Star Has Some Powerful Takes On Diversity That You Need To Hear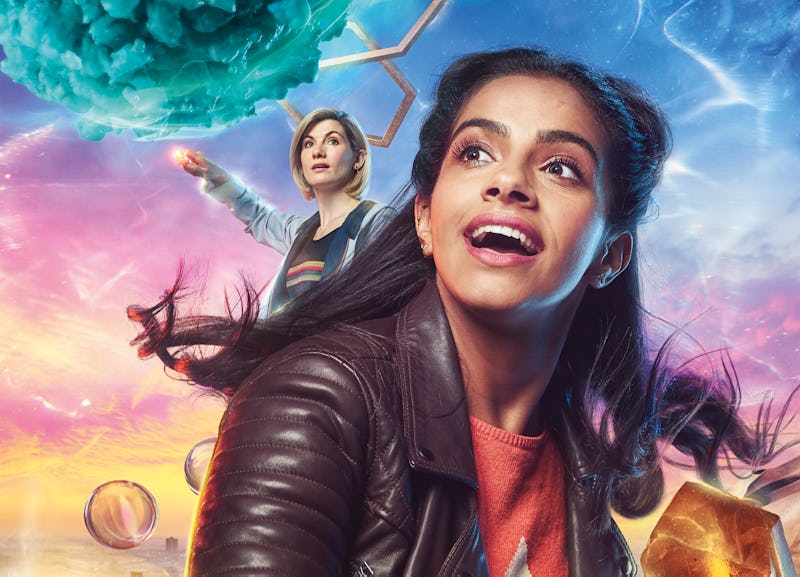 Doctor Who / BBC
As Doctor Who prepares to launch it's latest series on BBC One this week, the attention of the show's fans has turned to the brand new cast and characters of the 11th season. It was previously announced that Broadchurch star, Jodie Whittaker, has been cast as the first ever female Doctor and will star alongside former Coronation Street star Bradley Walsh, but who is new Doctor Who actress Mandip Gill?
Well, you might recognise Gill from the Channel 4 soap opera series Hollyoaks in which she starred as Phoebe McQueen. The Leeds-born actress stayed on the soap for a total of three years between 2012 and 2015, before being killed off by the Gloved Hand Killer. And she isn't the only Hollyoaks alumni to be appearing in the new series of Doctor Who. Co-star Tosin Cole, who will play character Ryan Sinclair alongside Gill, also starred as Neil Cooper in the Channel 4 soap back in 2010. Gill has previously starred in BBC medical soap drama Doctors, the BBC Three sitcom Cuckoo and is set to appear in the new BBC drama Love, Lies and Records, created by Kay Mellor.
Before the exciting announcement of her part in Doctor Who, the 30 year-old actress worked in film, theatre, television and radio - and studied her chosen craft at the University of Central Lancashire, according to the Radio Times.
Metro reports that other fresh faces appearing throughout the show's 11th series include former Holby City actress Sharon D Clarke, who will appear in a recurring role, as well award-winning actor Alan Cumming and Not Going Out star Lee Mack.
In an interview with the Radio Times, Gill discussed the importance of diversity in television, and how including people of colour within the new series of Doctor Who could have a significant positive impact on it's younger audience. Gill said "When I was younger I didn't feel I was represented in popular culture — you couldn't get a brown doll in the shops and you didn't see many brown people on TV", and continued "I thought I was going to be the first brown person on The Bill! And now there's going to be millions of other people watching me and relating to my character."
Adding to the discussion of ethnic diversity within the iconic science fiction series was Gill's co-star Cole, the actor commented, "I used to watch Fresh Prince of Bel-Air and My Wife and Kids because it's easier to relate to what you see around you. That's not to say that I didn't watch other shows, but there's an easier acceptance when you see something familiar to you." She continued:
"Now diversity is more of a discussion, whether it be gender or ethnicity. We still have a long way to go, in terms of equal rights and equal representation on screen, but it's exciting for the kids to see people like themselves in the new series — and for girls to become superheroes. Hopefully we will inspire and touch people."
As Doctor Who approaches its first ever female-led series, with a supporting cast who hail from a variety of ethnic backgrounds, it appears the show is entering a new exciting and inclusive era, and I, for one, cannot wait.